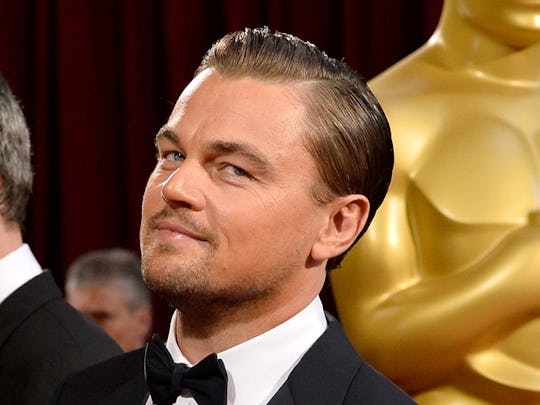 Frazer Harrison/Getty Images Entertainment/Getty Images
Why Hasn't Leonardo DiCaprio Won an Oscar? He's Been Snubbed So Many Times
Leonardo DiCaprio is a damn fine actor. He's also acted in some damn fine movies. According to his IMDb page, he's won 55 awards over the course of his storied career, and two of those are Golden Globes. Zero are Oscars. With DiCaprio up for yet another Globe for his role in The Revenant on Sunday, it's time to revisit the question: Why hasn't Leo won an Oscar as well?
He certainly knows how to throw himself into his work. He was practically unrecognizable in J. Edgar and The Aviator, and he seems willing to go the extra mile, no matter what. In The Revenant alone, DiCaprio actually waded through frigid Canadian rivers, slept in animal carcasses, and ate raw bison liver. Most impressively, he can actually pull off an authentic-sounding Boston accent, something that eludes near every actor who's ever attempted it. (Let's face it, he's not exactly hard to look at either.)
Maybe it has nothing to do with his acting. Maybe he offended some important academy members at a cocktail party by telling an off-color joke. Maybe a witch put a curse on him as an infant. Or maybe he's just always up against better actors? Let's take a look.