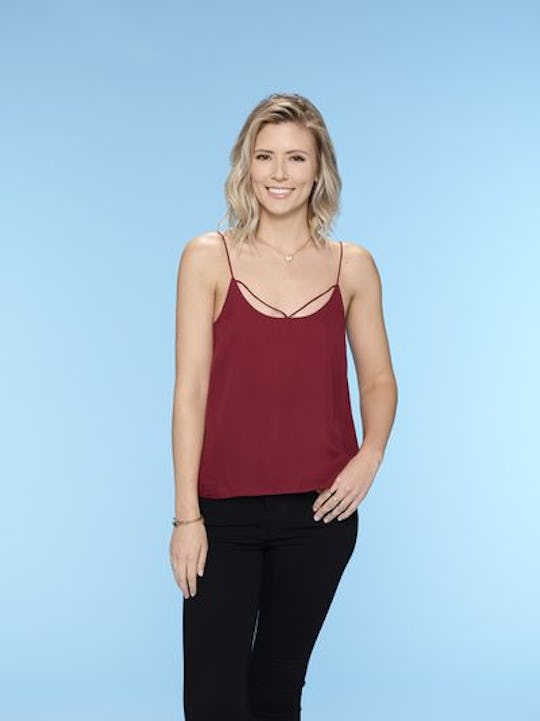 Mitch Haaseth/ABC
Danielle M. Made A Tough Decision On 'Bachelor In Paradise'
After having no luck on Nick's season of The Bachelor, Danielle M. made her way to Paradise, but her time on the resort was short-lived. So why is Danielle M. leaving Bachelor in Paradise? Personally, I am pretty sad to see her go. But probably not as sad as a certain bartender/DJ from Nashville was. Yes, I'm talking about Wells.
Though she made it pretty far on Nick Viall's season of The Bachelor, Danielle got the forgotten edit, and no one seemed to remember who she was or why she was there. Though she and Nick seemed to have a pretty good connection, eventually he sent her on her way. Personally, I was a little disappointed because while she didn't make a splash the way Rachel Lindsay or Raven Gates did with the viewers, she definitely seemed to be one of the more relaxed and low-key contestants. I wanted to know a little bit more about her, so I was glad when the news came that she'd be a contestant on Bachelor in Paradise.
Unfortunately, the only person on the resort she seemed to have a real connection with was Wells, who, as the bartender, wasn't really there to go on dates with anyone. Figures, right?
Wells said that Danielle was way too good for him and that she was one of the best people he knew. As she was leaving, Wells said told her "If anyone deserved to find someone here, it was you," right before going in for a kiss — which was completely adorable. Wells also said, "She's like the nicest, prettiest, best person and it sucks that she has to leave."
As she was packing up, Danielle told the cameras the reason she felt like she should leave Paradise was that she hadn't really found the romantic experience she was hoping for, and she wasn't going to settle for anything less than butterflies. While she said it wasn't fair, she was pretty zen about the whole thing. "I've also come to the realization that this is how this is supposed to work out for me," she adorably told her fellow contestants. "Fall in love. Make lots of good choices. And some bad ones." While she said that Wells was the one person she could have seen herself staying in Paradise for, there's a whole world outside of this little resort for them to reconnect in. And in fact, it looks like they have.
Somehow, I doubt Danielle missed Paradise too much, since shortly afterwards she left for a trip to Africa to work as a nurse with an organization called the Lwala Community Alliance. Maybe Danielle was just too good for Paradise.