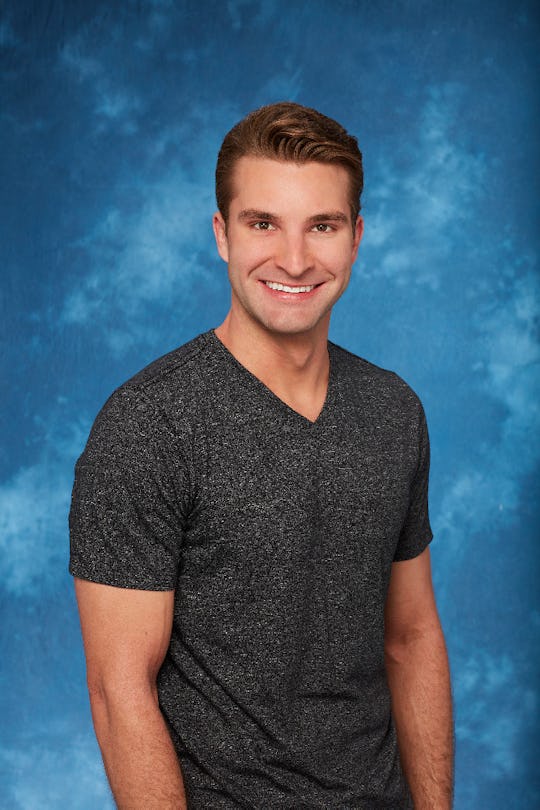 ABC/Craig Sjodin
Jonathan's "Tickle Monster" Attribute Has Fans Curious
The time around Memorial Day signals two things: the beginning of summer and, more importantly, the beginning of The Bachelorette. This season is sure to be special, as it's already groundbreaking. Rachel Lindsay is the first black Bachelorette, and this season has the most diverse cast ever. When the cast was announced leading up to the premiere, the bios already caused some eyebrow raises in Bachelor Nation. One case was Jonathan, whose job is listed as...wait for it..."tickle monster." Why is Jonathan's job title "tickle monster" on The Bachelorette? This contender is already known among viewers even before the premiere.
This is The Bachelorette – isn't the job of choice for suitors "personal trainer" or "model"? Not with Jonathan, apparently; he chose the lucrative occupation of "tickle monster." Just kidding, according to Chris Harrison in the Facebook Live announcing the contestants, Jonathan is a doctor. "I feel like if you go to school and become a doctor maybe we should honor you and respect you enough to put that in the title... but instead we put tickle monster," Harrison said. "That's kind of what he does, that's his thing." Oh? Harrison went on to explain this new title initiative: "We figured we'd have some fun with these labels," he said. "It's not necessarily what they are — it's kind of who they are."
Interesting. Harrison gave the audience a hint of what the resident tickle monster will bring to the show. "When you wake up Tuesday morning after the initial episode, like, how do we describe Jonathan — you're not going to say 'oh, he's that doctor' you're going to say, 'tickle monster.'" Really, Chris Harrison? But he didn't stop there. Bachelor Nation will know by premiere's end why he opted for that in his job title. "You'll know what it means Day One," Harrison said. He tried to make it sound not creepy: "It's affectionate, it's actually endearing."
The rest of Jonathan's bio sheds more light on his life and personality, like that he was married and he loves Britney Spears (same). No other tickle information, however. My guess for what this means? Jonathan may tickle Rachel in their first introduction when he gets out of the limo. Or, that first night, he tells her at the cocktail party that tickling is his "thing" and tries to do it. Maybe he even tickles the other contestants — he is a monster, after all, and may have no qualms tickling the competition. Bachelor Nation isn't quite sure yet what Jonathan will do, but they're all excited to see it.