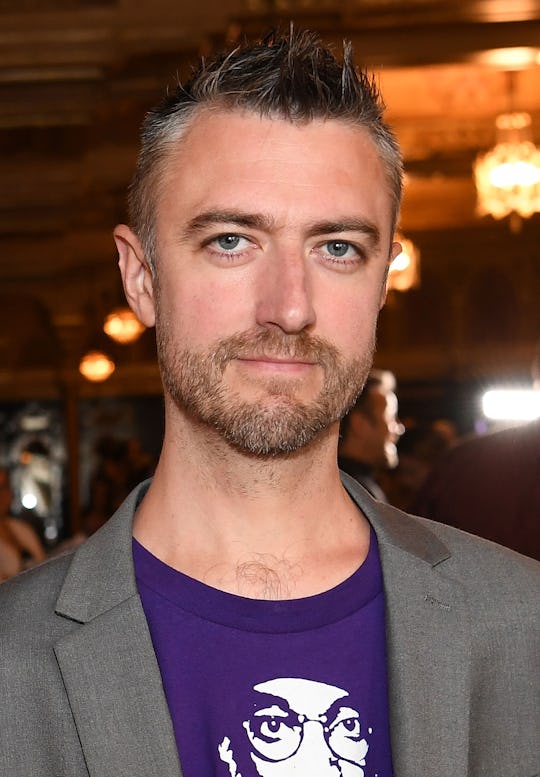 Paras Griffin/Getty Images Entertainment/Getty Images
Why Is Kirk At Friday Night Dinner In The 'Gilmore Girls' Revival? It's A Mystery
The Gilmore Girls revival trailer is finally here and although we've gotten some answers, we also have a lot of questions. For one, why is Kirk at Friday night dinner in the Gilmore Girls revival? Did Lorelai finally take him up on that date offer from so many years ago? Seeing as how she's still with Luke, that seems unlikely. Maybe Kirk just wants to get to know Lorelai and Rory more intimately than ever before. Or maybe Kirk is just being Kirk and Lorelai and Rory decided to just let him tag along.
Whatever the case may be, having Kirk at one of Emily's dinners is sure to be hilarious. Just based on the short bit we saw in the trailer, it's obvious that Kirk will be an interesting addition to the dinner table. At the start of Gilmore Girls, Sean Gunn, who plays Kirk perfectly, wasn't even originally cast as Kirk, instead filling smaller roles of miscellaneous characters doing different jobs throughout various episodes. However, once Gunn became Kirk, everyone loved him and the role stuck. Kirk is quirky, weird, and socially awkward. His storylines are the most humorous in the show and he's become a fan favorite over the years. Without Kirk, Star Hollow wouldn't be the same and we're so excited he's back for the revival.
Along with Kirk, we'll also get to see all of our other favorite Stars Hollow natives including Patti, Babette, Taylor, Luke, Lane, Gypsy, and even Sooki. Though there was a lot of speculation about whether or not Melissa McCarthy would be able to reprise her role as the beloved chef, she will definitely be making an appearance in the revival at some point as the trailer more than proves. Additionally, Rory's ex-boyfriend, Dean, will also be back in Stars Hollow but if you're Team Logan or Team Jess there's nothing to fear because they'll be back as well.
Based on the trailer, it's safe to say that everyone that we've missed so dearly will be back together once again (except for Richard, RIP), and I can't wait to see it. The Gilmore Girls revival, A Year in the Life, will premiere on Netflix on Nov. 25. You won't want to miss it!