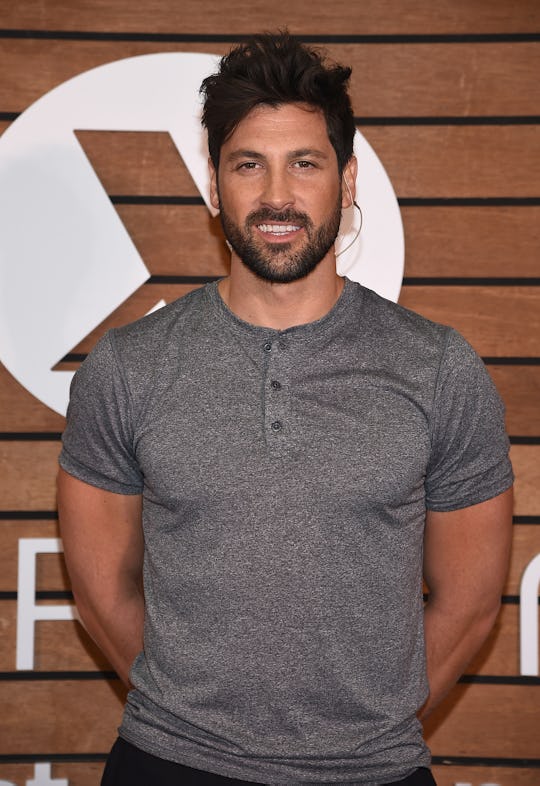 Dimitrios Kambouris/Getty
Why Is Maks Leaving 'Dancing With The Stars'? His Priorities Have Changed
Fans of Dancing With the Stars were understandably heartbroken when word got out that fan-favorite pro dancer Maks Chmerkovskiy had literally zero interest in returning to the show for Season 24. Why, why, why is Maks leaving Dancing With the Stars? Well, with the impending arrival of his newborn baby, he's got some other priorities on his mind these days. And I really can't fault him for that.
In the interview with the Daily Dish in which he said that he would definitely not be coming back for the Season 24 of DWTS, Maks said that it would just be too hard with the new baby that he's having with fiancé Peta Murgatroyd, which is due to arrive this coming January. If he were coming back to the show just a month and a half later, he'd have to be back in L.A. and training with somebody else. He would much rather spend that time bonding with his kid and learning to change diapers and taking advantage of whatever sleep he can get in 45 minute intervals. And more power to him. It's rare to see a dad be allowed to take parental leave in the US, and I think it's awesome that Maks is taking advantage of his good fortune and taking the time he wants for his baby.
Now that he and partner Amber Rose were eliminated from Season 23, he can start getting ready for the munchkin a couple of months ahead of time. And the pro-dancer is well aware of just how lucky he is. In an interview with People he talked about how when he first started on the show in 2005 he was "dirt poor" and couldn't imagine being able to take so much time off to concentrate on his family. "For me to be able to take time off in this way … [to have] what we have to enjoy and be proud of, that's anybody's dream." He added, "I'm doing exactly what I set out to do. That's why I worked my butt off."
If he is half as dedicated to parenting as he has been to his dancing career, there is no doubt that he'll be an incredible father. After all, he seems to have had a fantastic example. "I hope I am 1/10th of what my father is," he said in the same interview. "If that's the case, then this kid will be the luckiest on the planet." I couldn't agree more.