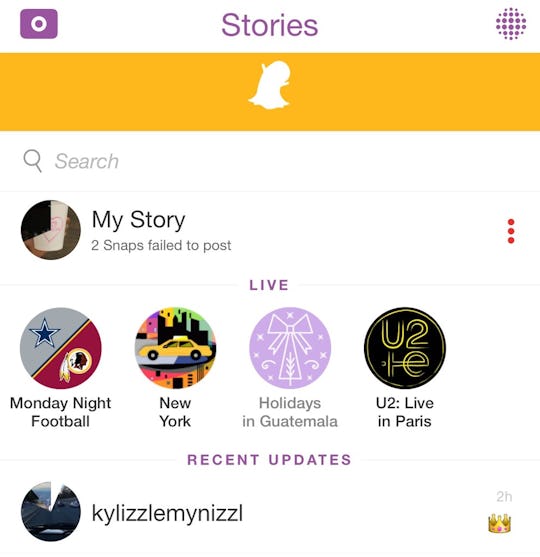 Why is Snapchat Down? And More Importantly, What Are We Supposed To Do With Our Lives Now?
On Tuesday, the entire Internet seemed to lose its collective chill when we all gathered round to ask one important question: "Um, why is Snapchat down?" Users are receiving messages that say the service "could not refresh." The problem is affecting some 41% of users, according to CNET, and Snapchat chimed in on Twitter to reassure users: "Some Snapchatters are currently experiencing loading issues. Our team is aware of the problem and working on a fix now!"
It's been several hours since the problems were first reported. Snapchat issues are affecting people globally, and seem to affect everything from logging in to sending snaps. Snapchat logs about 6 billion video views a day — and a large chunk of those clicks are now unable to go through, leaving users twiddling their video-hungry fingers. Now that we can't send onesie selfies or indulge in pictures of our friends' dogs, how are we supposed to entertain ourselves?
Users took to Twitter to share a few ideas (and laments):
Looks like we'll have to live without addictive fast-disappearing videos for a little longer, but reading people's tweets about the outage is almost as entertaining as seeing snaps themselves. Until then, let's try to keep calm.
This story is developing...
Image: Melissah Yang/Bustle