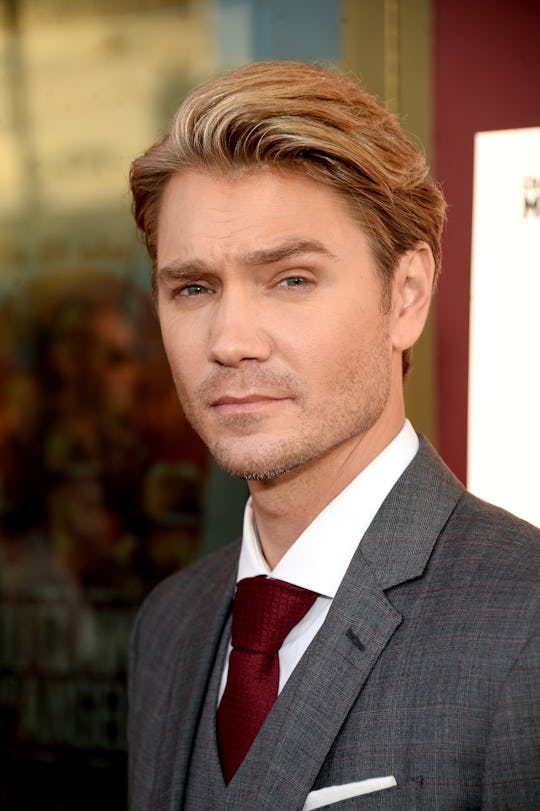 Matt Winkelmeyer/Getty Images Entertainment/Getty Images
Why Isn't Chad Michael Murray In The 'Gilmore Girls' Revival? Tristan Had A Cameo
(Warning: This post contains spoilers from Episode 2 of Gilmore Girls: A Year in the Life.)
The revival of Gilmore Girls managed to bring back nearly every single character who wandered through the Stars Hollow town square, but there were a few notable exceptions. When Rory took a trip back to her old high school stomping grounds for a Chilton alumnus day in "Spring," she came back into contact with more than a few old classmates. Paris was there to terrify the student body and Francie even made one more bathroom appearance. But when Tristan popped up in the background of a scene chatting up a high schooler, one thing became clear: he was definitely not Chad Michael Murray. So why isn't Chad Michael Murray in the Gilmore Girls revival?
When asked about the revival by People's Choice during a convention, Murray seemed open to returning. He said he would "absolutely" come back to the show if it was for "something really cool. I always want to do something that's going to challenge me. I want a challenge, something fun, a little obscure. If they had something new and fun, absolutely." Tristan's role in the revival ended up being little more than a cameo, just a drive-by appearance while Paris and Rory charged by him at Chilton. Perhaps it was simply too brief an appearance for Murray. However, scheduling also could have been an issue.
Murray is currently filming a new series for CMT called Million Dollar Quartet based on a musical of the same name about the real-life recording session between Elvis Presley, Johnny Cash, Carl Perkins, and Jerry Lee Lewis in 1956. Murray will be playing music producer Sam Phillips. Considering he seemed to be so open to the idea of coming back to Gilmore Girls to reprise his role as Tristan, the most likely explanation for him being missing in action is that his schedule simply didn't allow him to appear.
Still, Murray thinks fondly of his time on Gilmore Girls. "I really enjoyed Tristan," he tells InStyle. "Everyone rooted for him. He was that guy that you wanted to be close to, but you knew you just couldn't be." That's one way to look at it, but at least Murray had a good experience. He's also still friends with other Gilmore alums, including Rory's other ex-love interests Jared Padalecki and Milo Ventimiglia. "Seeing those guys really brings back old memories, and it brings up a time when we were young and just looking to see what the future would hold," Murray said. "So that's very, very, very cool."
It sounds like conditions would have been perfect for Murray to return to Gilmore Girls if he had been able to, so it seems fair to blame conflicting responsibilities for him missing his cameo.