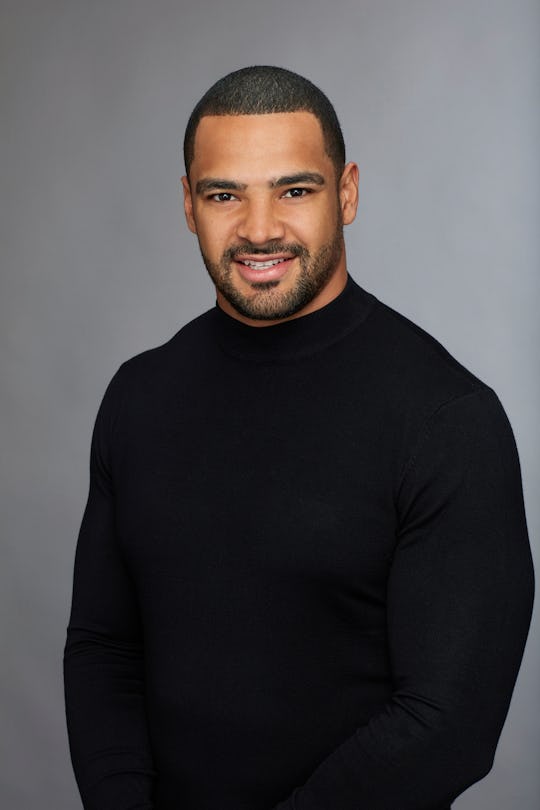 Craig Sjodin/ABC
Clay Was Missing From Becca's 'Men Tell All' Special
As the men of Becca Kufrin's season of The Bachelorette gathered before a studio audience to rehash their journeys toward love, one contestant was conspicuously missing. Naturally, fans were wondering: why isn't Clay at the Men Tell All special? The football player who left to tend to a wrist injury is recovering well, but wasn't able to make it to the reunion show.
Early on in the season, Becca and Clay totally hit it off, but during a group date which pit the guys against each other in a — you guessed it — football game, Clay went a little overboard trying to show off how in his element he was. In the last touchdown of the game, he took a nasty dive and landed on his wrist. Unfortunately, after a trip to the hospital, it was determined that he needed emergency surgery in order to keep being able to play football. He and Becca had a good connection, but it was obviously a no-brainer to leave the show and maintain his livelihood.
"I'm really going to miss Clay," said Becca in a cutaway interview after he left. "I gave him the rose last night for a reason. We were finally getting somewhere. Watching him walk away — it's just not easy."
Clay explained in an Instagram post on the night of the "Men Tell All" special:
I want to apologize to Bachelor Nation for not being able to make it to the men tell all tonight! As an update my injuries are all healed up and I'm working hard to get back on the football field and continue doing what I love! I appreciate all the love support throughout the recovery!
He then went on to plug a bag he was carrying in his photo, because of course the statement on his absence was also #sponcon. Gotta monetize that short-lived Bachelorette stint somehow! Back in June, Clay confirmed via Twitter that he had completely healed from his surgery and was ready to get back on the football field. The NFL tight end formerly played for the New Orleans Saints, the Philadelphia Eagles, the New England Patriots, and the Detroit Lions, but he's currently a free agent after being put on injured reserve by the Saints for an unrelated foot injury.
The day after the episode in which Clay was injured aired, his Instagram story placed him at the Manhattan NFL offices, and he made an appearance on Good Morning Football to talk about his Bachelorette frontrunners. So even though he's a free agent right now, it seems promising that after his high-profile moment of Bachelorette visibility, he was back on the NFL's radar. Previous contestants like ex-NFL player Jordan Rodgers translated their success on the show into full-time sports commentating gigs, so it doesn't seem out of the realm of possibility for Clay to ride this wave back onto an NFL team. Even though he only lasted three weeks on The Bachelorette, Becca clearly adored him and fans loved his drama-free teddy bear vibes too. Who knows, maybe we'll be rooting for Clay again by tailgating season.