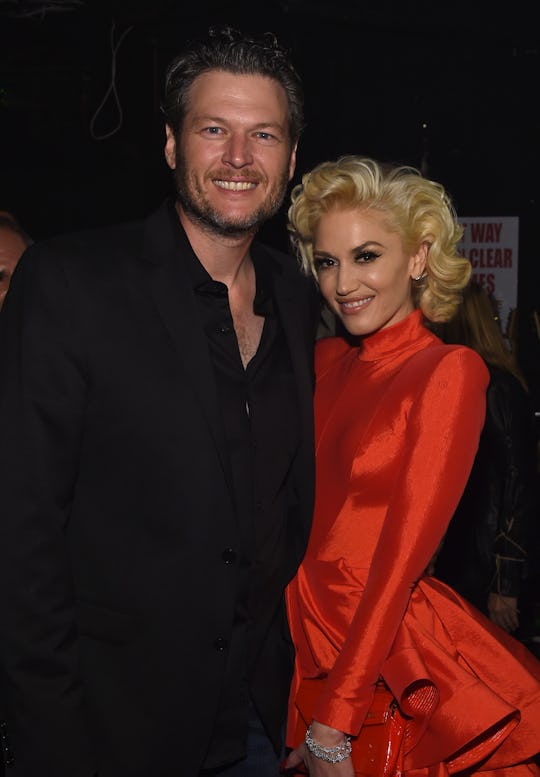 Larry Busacca/Getty Images Entertainment/Getty Images
Why Isn't Gwen Stefani At The ACM Awards With Blake Shelton? Her Presence Is Missed
Even though Sunday night marked the Academy of Country Music Awards (emphasis on country) show, one of the most missed faces was Gwen Stefani, Blake Shelton's girlfriend. Shelton opened the show with his song "Came Here To Forget," which caused fans to frantically wonder just where the singer — supposedly the inspiration for the song — was. But, that was a minor fail, since it seems like Stefani wasn't there — or at least we're just completely missing her at home. So, why isn't Gwen Stefani at the ACM Awards with Blake Shelton? Don't take it as a sign of trouble in paradise, instead, take it for what it is: a sign of two very busy performers.
Though it would be much juicier for someone to report that the reason Stefani wasn't at the ACM Awards was because she and Shelton have hit a rough patch — or even juicier, because Shelton's ex, Miranda Lambert was going to be there — it's probably nothing of the sorts. In fact, although the reason isn't 100-percent clear, it can probably be chalked up to crazy scheduling thanks to the fact that Stefani and Shelton are two stars at the top of their game right now.
On Saturday, the day before the ACM Awards, Stefani was the performer on Saturday Night Live. According to her social media, she'll also be on Good Morning America on Monday morning. Although her appearance has been pre-taped, she could still be in New York City from her SNL appearance. I would totally believe that it would be possible for Stefani to make a cross-country trip happen, but I don't think it would be ideal flying from New York to Vegas to New York in 24 hours. Maybe that's just me, though.
So, while it is certainly more scandalous to presume that her absence is due to something bigger than schedules, it's probably not. And, if you're a fan of these two Voice judges getting together, that's probably a huge relief to hear. If anything, Stefani's absence is just one more reason to believe we're in a Gwen Stefani-renaissance right now, and I'm not complaining one bit.