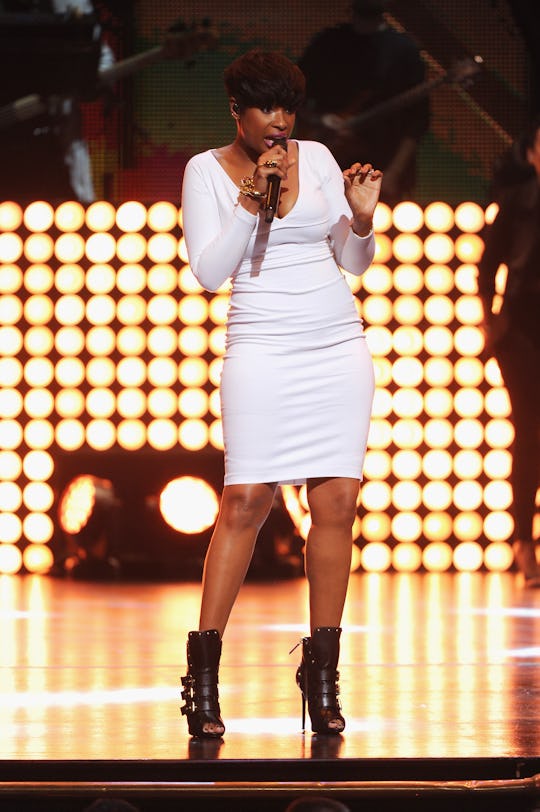 Frank Micelotta/FOX
Why Isn't Jennifer Hudson At The 'American Idol' Finale? She's Busy On Broadway
The farewell of American Idol marks a time when winners of seasons past will return to the Idol stage to reminisce about their time on the show, and possibly even show off what they've been up to. One person fans might be anxious to see back on the stage is Jennifer Hudson, who didn't even win American Idol (in hindsight, this is probably one of the biggest mistakes the show has made considering her success). But, as fans will notice, Jennifer Hudson isn't at the live finale for American Idol. Unfortunately, the star has become so successful that she's not even able to make the final show.
While I could go on for days listing off reasons why Hudson was robbed on her season of American Idol — reminder: she came in seventh place and then went on to win an Oscar and a Grammy — I almost think not winning Idol was a blessing for her. How do you top an Oscar and a Grammy? Sure, she didn't win the title (Fantasia Barrino won the third season), but it certainly doesn't seem to have affected her career.
But, surely fans are going to miss her live presence during the finale. She may not have won, but she is definitely one of the most successful people to come out of the show. So, why won't she be there?
Currently, Hudson is performing in The Color Purple on Broadway in New York. Hudson is playing Shug Avery in the stage production until May 8, when she'll be replaced by Tony Award winner Heather Headley. Unfortunately, Broadway doesn't stop for the American Idol finale, which is why Hudson won't be able to attend the live show.
Luckily, Hudson is probably very aware that fans want to see her during the finale, which is why she pre-taped her performance before the finale aired (you can see photos from her trip in the Instagram above). So, while it won't be the same as a live performance, there's no doubt that we'll get to hear those pipes perform their famous notes before American Idol shuts down forever.