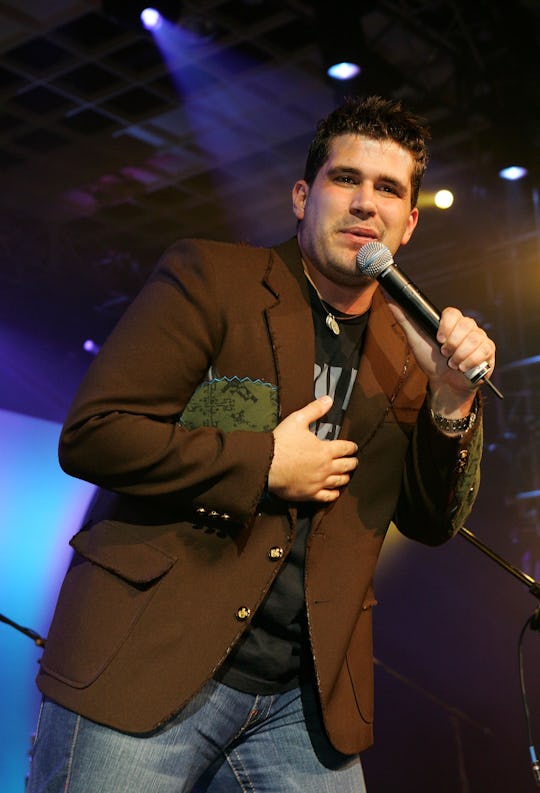 Ethan Miller/Getty Images Entertainment/Getty Images
Why Isn't Josh Gracin On The 'American Idol' Finale? The Contestant Was Noticeably Absent
American Idol is great at producing a variety of talented singers and performers from a variety of musical backgrounds and genres. From fantastic pop singers like Season 1 winner Kelly Clarkson, to soul and gospel singers, like Season 3 winner Fantasia Barrino, American Idol has always been a go-to for their eclectic group of singers. One popular genres on the show has always been country — and one of my favorites. After all, it is the show that made Carrie Underwood a huge star. So, when the American Idol finale featured their former country singers in a segment on the show, I was incredibly happy to see them, but why wasn't Josh Gracin on the American Idol finale? He was, after all, one of the show's first country singers. UPDATE: Gracin has addressed his absence on his Facebook page in a statement.
I understand that some people are upset that I will not be attending the American Idol finale and some going as far as to question my character. Since leaving Idol I have shown appreciation and gratitude in every interview I have done over the last 11 years. During my first album release the amazing team that once made up Lyric Street Records fought hard to get my music on the radio and to the fans. Country radio went out of their way to support a Northern Boys love for country music by giving me 3 top fives, 1 top ten and a number 1 single. The fans bought records, bought tickets and have made it possible for me to continue doing what I love the last 11 years. During the success given to me by the fans and country radio, Lyric Street reached out to Idol several times over the years to have me back on the show and were declined every time. Ive waited 11 years to return to Idol, beyond excited when I was told they asked me back for the finale, wanting to celebrate the success of "Idols" post their appearances on the show. My team inquired about the details of my appearance and what was needed of me, before we could commit and ultimately move things around, that have already been rescheduled once, due to a death in my family. Idol responded with tentative schedule of events and the amount I was to be compensated for my appearance but left out what we specifically asked for regarding the song choices and lyrics. After requesting song choices and lyrics a few more times and receiving nothing I felt it was in the best interest of myself, my team and the direction we were moving musically/career wise to decline. I wanted nothing more than to finally be part of the show that made it possible for me to begin doing what I love, but I couldn't move obligations once again, for something unknown. When we politely declined all we received back was an "OK". I hope this helps put things in perspective for some of you, I do realize however, that some of you will also choose to look at this negatively regardless of how I may have come to my decision. God Bless.
If you've forgotten who Gracin is, here is a primer. Josh Gracin was a contestant on Season 2 of American Idol in 2003. Season 2 was the great season that brought us contestants like Clay Aiken, Ruben Studdard, and Kimberly Locke. It also brought us Josh Gracin, who at the time, was marine in the U.S. Marine Corps. Gracin came in 4th place during Season 2.
Gracin, however, doesn't seem to have too many positive feelings towards Idol now. Gracin told the Washington Post that he did not want to be a part of the group performance on Thursday night's finale. The group performance, who featured Idol country singers like Kellie Pickler, Scotty McCreery, and Bucky Covington, had the former contestants singing with each other and having a great time. But Gracin wanted no part in that, feeling like it insulted his post-Idol career.
"If American Idol doesn't want to acknowledge what I've been able to do without their help...if they can't even acknowledge the success that I've had and what I've been able to do, how am I going to get Nashville to acknowledge that and get past that stigma?" Gracin told the Washington Post.
I can respect his decision — it is hard to be taken seriously as an artist when you see the American Idol label as a hinderance to your career and not help. However, I have to disagree with Gracin. It has been 13 years since Gracin has been on the show and it is the show's last ever episode.
The least he could have done is sing a minute or two of song to show his appreciation for the show and all it did for him and his career.