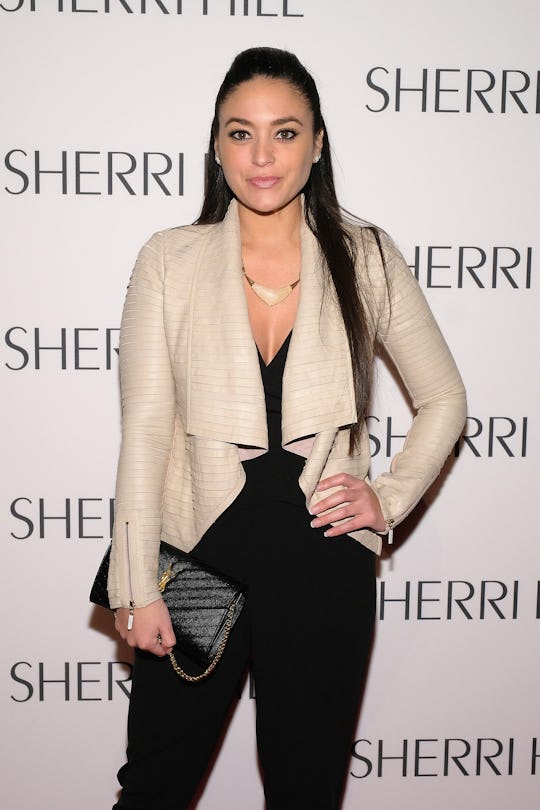 D Dipasupil/Getty Images Entertainment/Getty Images
Sammi Has A Solid Reason For Not Doing 'Jersey Shore Family Vacation'
Fans of Jersey Shore were psyched to hear that the show would be jumping on the reboot bandwagon earlier this year with the return of a sequel called Jersey Shore Family Vacation. Season 1 premiered last April and featured the original cast reuniting for a month-long trip filmed at a vacation house in Miami. But one OG cast member was conspicuously absent. So fans may still be wondering: why isn't Sammi on Season 2 of Jersey Shore Family Vacation?
She opted not to participate in the show last season, even though she faced backlash from fans and even her own castmates over the decision not to return. But Sammi stood by her choice and stayed far away from the series during Season 1, not even popping in for a surprise visit. In a lengthy Instagram statement posted ahead of the show's premiere, she explained that her decision was rooted in a desire to stay away from "toxic situations." She felt like the show was behind her, she was happily dating someone new, and her professional life was doing just fine without any extra promo from MTV. Given her troubled, six-season-long romantic relationship with Ronnie Ortiz-Magro on Jersey Shore, which at times became violent on camera, it makes sense that Sammi wouldn't be racing to move in with him again.
I have chosen not to join the show this season because I am at a completely different place in my life right now focusing on my businesses and relationship. I am not the same person as I was when I was 22. At 31, I am currently extremely happy in every aspect of my life and want to avoid potentially TOXIC SITUATIONS. However, it was a difficult decision as I love my roomies. I've decided to focus on me, my future, and what truly makes me happy. I will forever be grateful to Jersey Shore and everything it has brought to me! I've just decided to live my life for me these days. Also I am forever grateful and thankful for all of you!!! Special shout out to my fans, but I'm not going anywhere! Follow me and stay tuned. You never know what I could be up to next!
Sammi may have made her decision, but that doesn't mean her roommates weren't a little disappointed. Amidst all the publicity garnered by her lack of participation in Season 1 of Family Vacation, Pauly and JWOWW in particular seemed to think that it would be in her best interest to do Season 2. In an interview with People, Pauly noted that she must see all the public outcry, and perhaps this would influence her decision. "I gotta say, she must have to want to do the second one," he said. In the same interview, JWOWW argued that it would be better to the show than not simply to have the opportunity to speak her own truth.
But considering the unresolved issues that she and Ronnie sill seem to be sorting through, her decision to stay away is probably for the best. Midway through the first season, Ronnie confessed to Snooki that he still had feelings for Sammi. He attributed his reluctance to commit to his pregnant girlfriend Jen Harley and his general bad behavior on those feelings. If Sammi truly had moved on, then it's easy to imagine how Ronnie could be triggered by it if he were forced to face her every day. It definitely seems like Sam made the best decision for everyone involved. Now I just hope fans respect her decision.