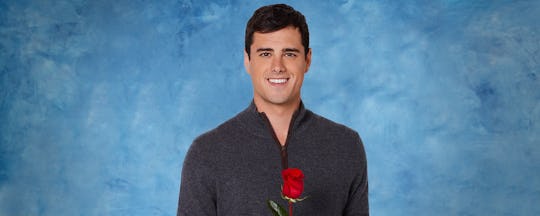 ABC
Why It Shouldn't Matter Who Has Sex In The Fantasy Suite On 'The Bachelor'
There are only a few weeks left in this season of The Bachelor, which can only mean one thing: overnight dates in the so-called "fantasy suite." The suite is the first official chance that Bachelor Ben Higgins will have to spend the night with any of the three remaining ladies without any cameras around, so, naturally, the room is primed for, uh, intimacy. Wondering whether Ben will actually have sex with Caila, Lauren, or JoJo seems like a required part of the process as a viewer, but the truth is that it really shouldn't matter who has sex in the fantasy suite. After all, as Slate's Willa Paskin noted so aptly after Juan Pablo's season, the show's opinion about sex is so complex and twisted, that when you're a woman on The Bachelor (or The Bachelorette, for that matter), it's almost impossible to make an "acceptable" choice. And if you break the unwritten rules about sex that guide the show? Prepare to be majorly slut-shamed over it (what up, Kaitlyn Bristowe and Clare Crawley).
Despite The Bachelor's continued claim that the show is really about helping people find true love (despite it's pretty abysmal track record of, you know, actually doing that), it's approach — the way young, handsome men are basically served a gaggle of gorgeous women who are all game to be their wives at the end of the day — sets up some serious double-standards about the way the women are supposed to act if they want a shot at ending up with a Neil Lane sparkler (and, oh right, a husband!). And, given those unspoken expectations, no matter what they do in the fantasy suite, someone is going to have something to say about it.
So far this season, Lauren, JoJo, and Caila have all played their cards right by being sweet, easy-going girls who regularly swoon over Ben (but not too much, lest they come on too strong). In other words, they've made Ben's job really easy, as he was able to weed out the "stronger" personalities (Lace, Olivia, Jubilee, etc., etc.) earlier on in the process. Now, nice-guy Ben is about to whisk the ladies away to Jamaica for their fantasy suite dates, and, if they know what's good for them, they'll keep quiet about whether or not they end up sleeping with him now that they have the insinuated go-ahead by the show to actually do so.
Ben, for his part, told People that he'd be keeping the fantasy dates strictly PG, but there have been more than enough seasons of The Bachelor now to know that, if it turns out that he changed his mind, viewers would forgive him. After all, he's looking for a wife! His soul mate! Cut the guy a little slack. But the women, inevitably, are in a trickier position: do you sleep with him, knowing you have a one in three chance of being dumped when it's all over? Or do you hold out, and risk being passed over for the other girls? What if you want to sleep with him? What if you seem too eager?
In the case of Clare Crawley (a contestant on Juan Pablo's season who had sex with Juan after an early-morning swim in the ocean way before the fantasy suites ever happened), she was informed by her Bachelor that she'd crossed a line — a totally-consensual-the-night-before, aren't-we-both-adults-here, line. And, as a result, she was grilled for it. Kaitlin Bristowe also received mega flack for having sex with someone on her season of The Bachelorette, according to the Washington Post, even though, what the hell, they both wanted it. If both parties are happily consenting, why did Bristowe do anything wrong? I mean, if going on lavish, romantic dates in tropical locations with some seriously good-looking dudes who you're probably seriously crushing on (when you're all sequestered from any real-life, day-to-day stressors) isn't totally conducive to crazy chemistry, I don't know what else is.
So to Caila, Lauren, and JoJo, I say, do whatever you want, so long as you actually want to do it. Everyone else who has a problem with those choices can just as easily turn off their televisions.