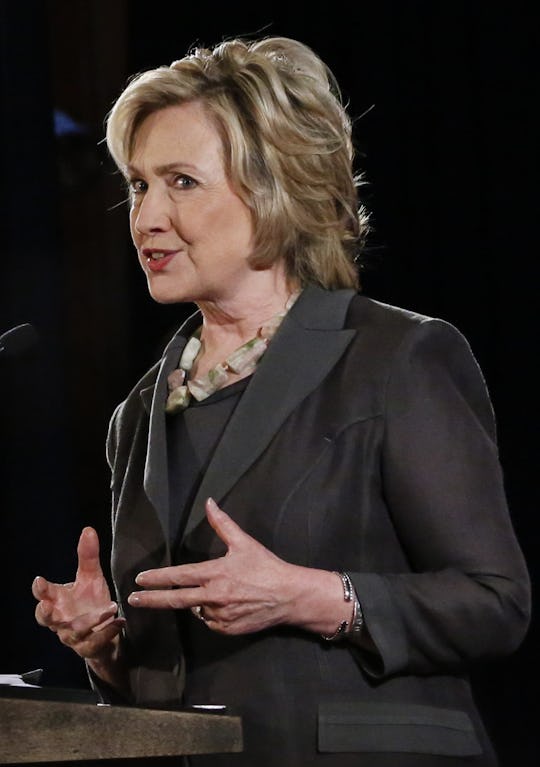 KENA BETANCUR/AFP/Getty Images
Why The FBI's Clinton Email Findings Are A Bigger Deal Then Many People Think
After a year-long investigation that threatened to derail Hillary Clinton's campaign, the FBI has officially declined to recommend criminal charges for the Democratic presidential frontrunner's mishandling of classified information. The decision is a boost to Clinton, who was investigated for using a private email server to send classified information while she was Secretary of State. While this may seem like an anticlimactic end to the biggest scandal to rock the Clinton campaign, here's why the FBI's findings were a bigger deal than you think.
The announcement clears the threat of criminal charges that had been looming over Clinton's campaign, but the mistrust it generated is here to stay. The investigation revealed that Clinton had not one, but two servers operating in her home on multiple devices and that she did delete thousands of emails she deemed "personal," which in fact contained professional information.
Clinton's critics say the decision shows that the candidate is not being held to the same standards as her peers.
FBI Director James B. Comey, scolded Clinton for being "extremely careless" and said that any other government official who did the same could have been placed under administrative sanction. Still, Comey said, because there was no evidence that Clinton intentionally sent or received classified information, there is no justification for criminal charges. He said "...no reasonable prosecutor would bring such a case."
The decision shows that the FBI made a distinction between a stupid act and a criminal one. While most criminals don't get the benefit of that discernment, it seems Clinton's saving grace was owning up to her stupidity, instead of trying to hide it.
The 30,000 emails investigated by the FBI revealed that Clinton did share top secret information, according to the New York Times, including details about a covert drone operation in Pakistan. But there was no evidence that Clinton or her lawyers did so intentionally.
"As the Secretary has long said, it was a mistake to use her personal email and she would not do it again. We are glad that this matter is now resolved," Hillary for America campaign spokesman Brian Fallon said in a statement, according to Politico.
Clinton's rival in the campaign, Donald Trump, said the case shows that the system is "rigged" and compared the verdict to last year's decision by the FBI to prosecute General David Petraeus for mishandling classified information with his biographer.
What sets the two cases apart is that the FBI believed that Petraeus knew the information he was sending to be classified, while Clinton shared information not labeled "classified."
Republicans, however, are calling for an independent investigation.
While Clinton may not have acted criminally, the episode will take a toll on her campaign. At best, the scandal makes Clinton look negligent when it comes to classified information that could impact national security, and at worst, it makes her look dishonest. Whether that's enough to sway voters remains to be seen.