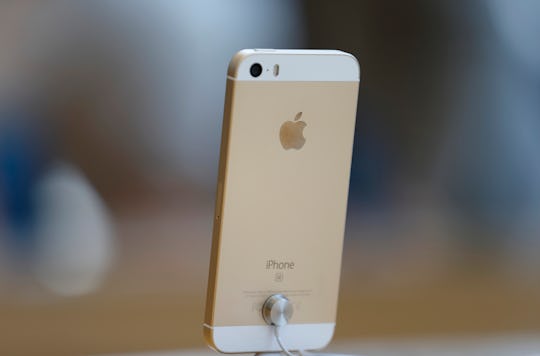 Tomohiro Ohsumi/Getty Images News/Getty Images
Why The New iOS Update Is So Important
It's hard to keep track of all the new things happening with Apple products. It seems like there's always a bright red notification popping up on my settings icon informing me it's time to update my iPhone software yet again. On top of new iOS features, the brand new iPhone 7 will be unveiled in less than 2 weeks. There's a lot going on, so some people may think skipping out on the newest operation system update isn't such a big deal. Of course, this one doesn't just contain brand new emojis — it brings important new security measures to the company's devices. In fact, the new iOS update is so critically important because it's keeping hackers out of our private information, and that's something everyone should care about.
The New York Times reported on Thursday that one of the world's "most evasive digital arms dealers" is believed to have been taking advantage of weaknesses in a variety of Apple products. The company, called the NSO group, is an Israeli organization that is allegedly spying on journalists and dissenters. The NSO Group sells a type of software that can invisibly hack into a person's mobile phone, read text messages an emails, and track phone calls. Perhaps most terrifying of all, the software has the ability to track the whereabouts of the phone's owner.
The breach was discovered after Ahmed Mansoor, a 46-year-old human rights activist from the United Arab Emirates, received a peculiar text message from an unknown number. "New secrets about torture of Emiratis in state prisons" read the message. It was accompanied by a link. Mansoor has had experience with government hackers in the past and was immediately suspicious of the message. Instead of clicking on the link, he sent the message to Bill Marczak at Citizen Lab at the University of Toronto's Munk School of Global Affairs. According to Vice, Marczak discovered that the message was indeed a "sophisticated piece of malware that exploited three different unknown vulnerabilities in Apple's iOS operating system." These weaknesses would have allowed hackers to gain complete access to Mansoor's iPhone.
To prevent this from happening again, Apple released an update for iOS 9 that patches up these vulnerabilities. According to Yahoo:
If you want to keep your private information secure, it's probably best to update immediately. In order to download and install iOS 9.3.5, either head to Settings>General > Software Update on your iOS device, or plug the device into your computer, at which point iTunes will alert you that an update is available.
A spokesman for Apple released a statement advising "all of [its] customers to always download the latest version of iOS to protect themselves against potential security exploits." Many journalists have been taking to their social media accounts to spread the word about the important update as well.
Losing access to your phone for a while can be annoying. I know I'm guilty of ignoring updates because of the inconvenience. This discovery, though, highlights how important it is to stay on top your software updates. Hurry up and download iOS 9.3.5 to keep yourself safe.