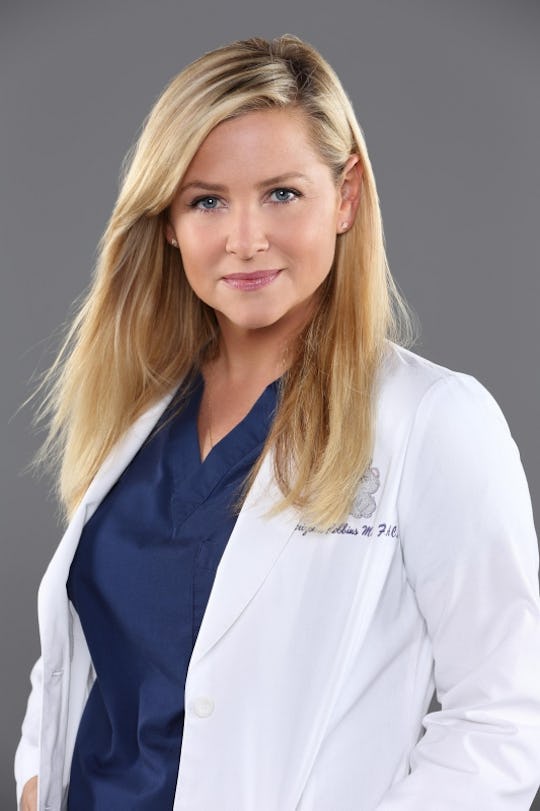 ABC
Why Was Arizona In New York On 'Grey's Anatomy'? She Was With Her Daughter
While the Alex and DeLuca debacle has been taking center stage so far in Season 13 of Grey's Anatomy it's escaped some fans notice that Arizona wasn't in the first two episodes of the season. That all changes on Thursday night, however, when Arizona finally returns to the hospital and finds herself caught between her roommate (DeLuca) and her mentee (Alex). So where was Arizona this whole time? It turns out Arizona began this season of Grey's Anatomy in New York presumably with Callie and Sofia.
During Season 12 we saw a nasty custody battle between Callie and Arizona when Callie decided she wanted to follow her girlfriend, Penny, to New York and take her daughter, Sofia, with her. Callie seemed to forget that Sofia is Arizona's daughter as well and neglected to talk to Arizona about the move to New York before she started making plans. Although the two tried to compromise, the case went to court and Arizona got full custody of Sofia. However, choosing to take the high road, Arizona actually decided to let Callie share custody of Sofia so that Callie could go to New York and be with Penny.
Now it seems Arizona has returned from her time with Callie and Sofia in New York only to discover two of her closest friends are in the middle of their own legal battle. Arizona basically cultivated Alex into the pediatrics surgeon he is today and she's been living with DeLuca for at least a year. Arizona is close to both of them and is now caught in the middle, having to choose who's side she's really on. Obviously she won't be happy with Alex but more than being angry she'll probably be disappointed. Arizona has stepped into the role of being Head of Fetal Surgery as well as the Head of Pediatric Surgery and she could really use Alex's help to manage pediatrics. If Alex goes to jail Arizona will have to find someone else to fill his role, someone she probably won't know and who won't understand Arizona the way Alex does.
Alex has put Arizona in a bad situation and she won't be happy about it but will she stand by his side anyway? Make sure to watch Grey's Anatomy tonight at 8 p.m. EST to find out.