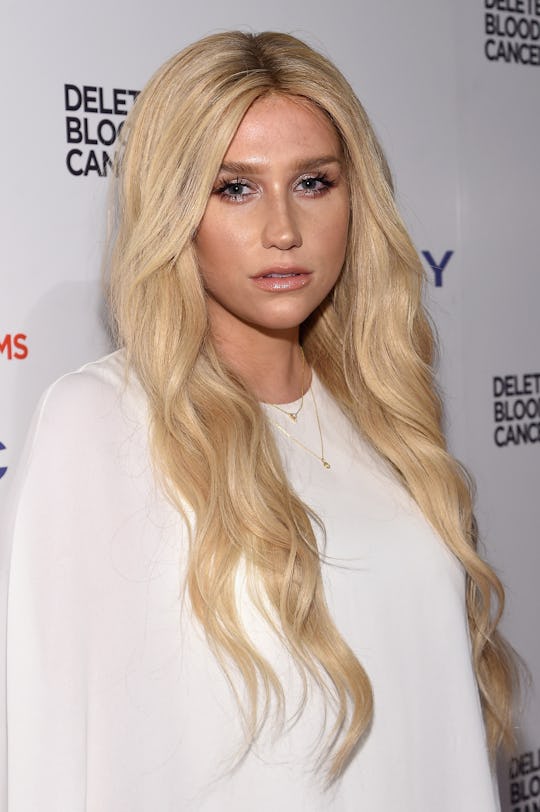 Jamie McCarthy/Getty Images Entertainment/Getty Images
Why Was Kesha's Case Thrown Out? A Judge Called Her Requests 'Unreasonable'
Kesha has been in an ongoing battle with former producer and collaborator, Dr. Luke and her record company, Sony Records for quite some time now, regarding allegations that she had been sexually assaulted while working with the producer, whose real name is Lukasz Sebastian Gottwald. The battle in New York, however, ended today as a New York judge threw out Kesha's case and sided with the people she was trying to distance herself from completely. But why was Kesha's case thrown out, exactly? The judge, siding with Sony Records, apparently claimed that the singer was acting "unreasonably" towards Sony and its requests.
The latest news follows an appeal that Kesha filed after losing an injunction in February against Dr. Luke. The appeal requested that the judge's decision made in favor of Dr. Luke be overturned and her contract with Sony be terminated altogether. This week, that appeal was thrown out altogether.
According to TMZ, Kesha argued that she was a victim of a hate crime and that the alleged abuse that she suffered should be protected under a law, which the judge denied. TMZ also notes that the judge said that Kesha is not a "slave" to Sony because Sony did not push her to work with Dr. Luke exclusively. A report by New York Magazine further noted the judge had refuted Kesha's claim that forcing her to work under her alleged abuser was "akin to a form of slavery", dismissing the allegation as unwarranted.
"Although [Gottwald's] alleged actions were directed to Kesha, who is female, [her claims] do not allege that [Gottwald] harbored animus toward women or was motivated by gender animus when he allegedly behaved violently toward Kesha," the judge explained afterward, citing Kesha's claims that she was a victim of a hate crime. (To date, Dr. Luke has not been charged with any crimes in relation to the case.)
In a post to her Instagram account Sunday, April 3, Kesha claimed that she had been offered freedom from her contract if she were to lie about the alleged accusations saying,
So. I got offered my freedom IF I were to lie. I would have to APOLOGIZE publicly and say that I never got raped. THIS IS WHAT HAPPENS behind closed doors. I will not take back the TRUTH. I would rather let the truth ruin my career than lie for a monster ever again.
In February, Sony released a statement in regards to Kesha's ongoing legal disputes with Dr. Luke and her record label, claiming Kesha could still make music without Dr. Luke. Scott Edelman, a lawyer representing the record label told The New York Times, "Sony has made it possible for Kesha to record without any connection, involvement or interaction with Dr. Luke whatsoever, but Sony is not in a position to terminate the contractual relationship between Luke and Kesha."
In Wednesday's decision to throw out Kesha's case against Sony, the judge threw out nearly all of Kesha's complaints against Dr. Luke, siding with the music producer and the record label. What she decides to do next, however, is still up in the air.