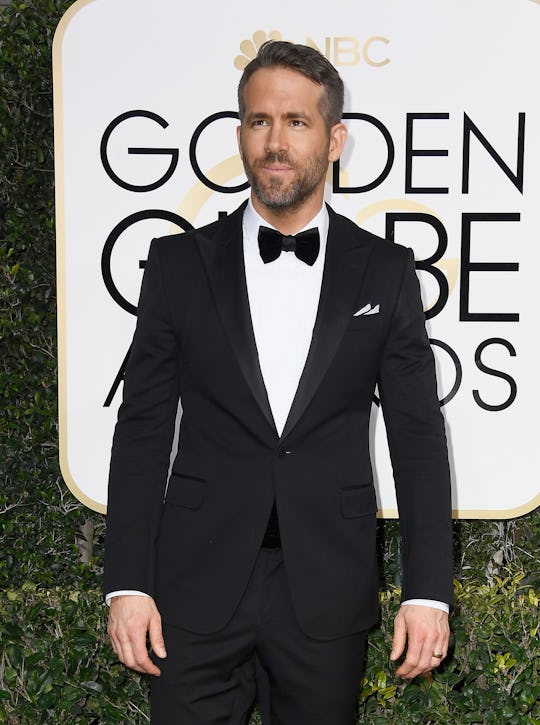 Frazer Harrison/Getty Images Entertainment/Getty Images
The Oscars Are Missing One Fan Fave Comic Hero
Fans had been waiting for Deadpool for years, and most weren't disappointed when they saw the final product. It was a movie that was a long time in the making, and its star Ryan Reynolds was pushing to happen. Once Deadpool came out, many viewers found it to be a refreshing take on the superhero genre that didn't take itself too seriously and stayed true to a beloved comic book character. The film was a huge success, which may leave more than a few fans wondering, " Why wasn't Ryan Reynolds nominated for a 2017 Oscar?"
Despite the love from fans and critics, Deadpool was a long shot at the Oscars. Superhero movies, no matter how unique they are, aren't generally Oscar material; the Academy of Motion Picture Arts and Sciences usually favors prestige films with glossy cinematography and serious themes. However, comedies can sneak through to surprisingly big Oscar success and for a moment, it seemed like Deadpool might be one of them. It snagged nominations at the WGAs, PGAs, DGAs, and Golden Globes, with the Globes in particular acting as a useful tool to help predict Oscar contenders. However, neither the film nor Reynolds won a Golden Globe, making it clear that Oscar chances were slim.
Even the screenwriters responsible for the R-rated comedy, Rhett Reese and Paul Wernick, knew Deadpool might not have a shot when it came to awards. Reese told Heat Vision, "Awards season tends to award virtuous movies and movies with messages and political movies and movies that just make statements. And boy, Deadpool couldn't be further from that."
While its uniqueness made the film stand out, that didn't necessarily mean it would be enough to land a nomination. In fact, uniqueness tends to work against films when it comes to the Oscars; the term "Oscar bait" exists for a reason. That usually means star-studded films that are heartbreaking and beautifully produced, which can exclude films that don't quite fit the mold. Genre films also don't tend to win, which gave Deadpool one more hurdle to overcome when it came to earning a nomination or two.
Despite the fact that Deadpool (and Reynolds) didn't have the biggest chance when it came to the 2017 Oscars, fans on Twitter are still feeling the disappointment about its lack of nominations. It may be a film that is deeply loved by its fans, but the truth is it simply isn't the kind of movie the Oscars usually reward.