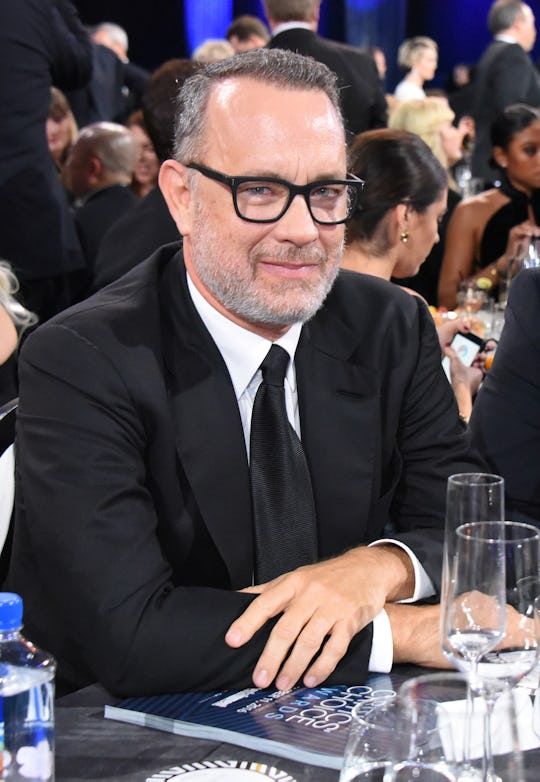 Araya Diaz/Getty Images Entertainment/Getty Images
Why Wasn't Tom Hanks Nominated For A 2017 Golden Globe? It Seemed Like A Possibility
Although many people anticipated that Tom Hanks was going to score a Golden Globes nomination for his lead role in Sully, he didn't end up receiving one after all. Sully is the true story of Captain Chesley "Sully" Sullenberger, a U.S. Airways pilot who made headlines in 2009 when his plane hit a flock of birds that were pulled into the engines. He had to perform an emergency landing in the Hudson River, and he pulled it off without injuring any of his 155 passengers and crew members. Directed by Clint Eastwood, Sully was an uplifting biopic starring a beloved Hollywood icon, thus making it a veritable "awards show favorite." So why wasn't Tom Hanks nominated for a 2017 Golden Globe?
It's not entirely clear. Sully did well in the box office and received generally positive reviews, with Hanks especially being praised for his performance. In a review for Variety, Peter Debruge wrote that the film was "Hanks' show, and he delivers a typically strong performance, quickly allowing us to forget that we're watching an actor." One can only assume that the competition for a Golden Globe was too fierce and Hanks didn't quite make the cut, because it certainly seemed like a nomination was coming his way.
But it wasn't just Hanks who missed out on a Golden Globes nod this year. It was predicted that Sully might also receive nominations for Best Motion Picture (Drama) and Best Director for Clint Eastwood, Yet the film failed to make the cut in any category. It's possible that the buzz just wasn't strong enough to beat the rest of the the competition. Most of the praise for Sully was for how strong Eastwood's direction and Hanks' performance were, but the film didn't necessarily breaking new ground.
Hanks has had success at the Golden Globes in years past, even though this year he wasn't so lucky. Out of eight total nominations for Best Actor in a Motion Picture throughout his career, Hanks has won four times, the most recent being his 2000 win for Cast Away. One could argue that he's definitely due another nod, but it looks like Sully wasn't the film to get him there.
It may not have been his year, but there's always a chance that Hanks will get lucky next time.