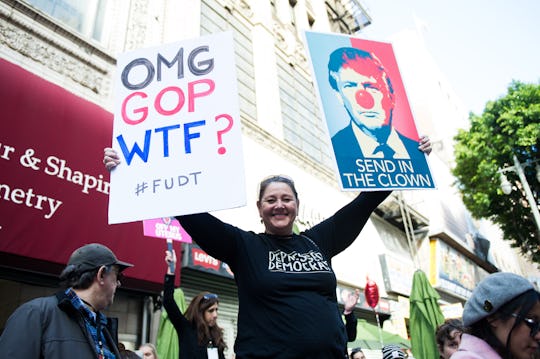 Emma McIntyre/Getty Images Entertainment/Getty Images
Why Women's History Month 2017 Is So Important
It may be 2017, but with the current social and political climate, it doesn't always feel that way. Some of the same challenges women face today, are the same ones they faced in the early 1900s. That doesn't mean no progress has happened. Obviously women have made great strides and accomplished monumental things over the year, and should be celebrated. The problem is our progress and rights are currently being threatened, which is why Women's History Month is more important now than ever before.
The whole month of March is dedicated to women's history. Several events will be held around the nation and schools will teach kids about the women pioneers to honor the month. Ideally, while you and your family are celebrating great achievements by women, you'll also be thinking about what else needs to be done. This isn't to sound daunting, because women have a whole lot to really proud about, but women's rights are being attacked and dismantled consistently with the new administration. That means the to-do list is mounting and can't be plowed through by a few passionate people. A collective and communal effort will be needed if change and resistance is to occur.
There are plenty of ways to get involved in creating change for women, but mostly it comes down to donating money and your time to urgent women causes that you really care about. Here are nine urgent women's issues that need attention during Women's History Month and probably for at least a year (that's being generously optimistic).