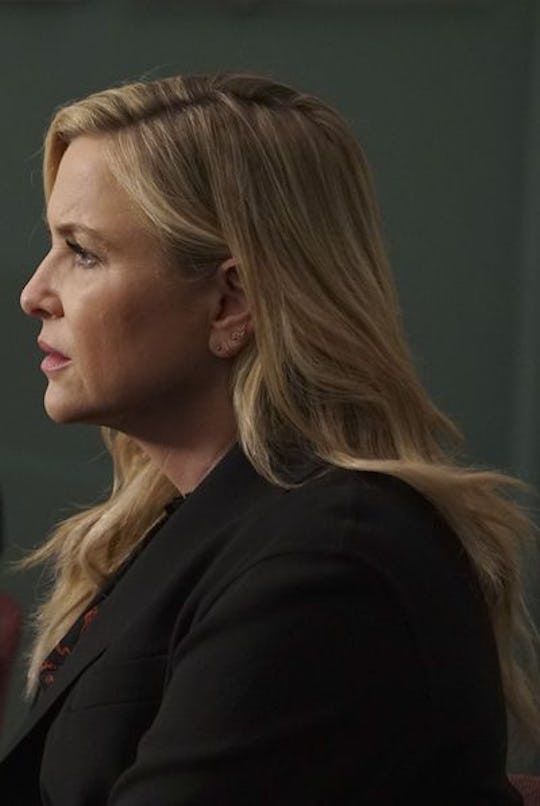 Eric McCandless/ABC
Will Arizona Win Custody On 'Grey's Anatomy'? She's Willing To Fight
The two-hour special for Grey's Anatomy was a whirlwind of emotions. First, Bailey and Ben faced major marital issues after Ben's call of action caused two patients to die. Then, Callie tells Penny she wants to move to New York with her, leading Arizona to seek custody of their daughter. But will Arizona actually win custody of her and Callie's daughter on Grey's Anatomy? She's willing to fight for Sofia, but it might create even more issues.
On Thursday, Callie asked Arizona for advice — should she try and make her relationship with Penny work long-distance, or should she call it? Arizona, in a shockingly mature response, told her that the long-distance relationship could totally work, if they put the effort in. Callie had a different interpretation of this advice and decided she should move to New York, shocking Arizona thoroughly.
The news led Arizona to a custody lawyer, who warns her that the fight for custody can (and probably will) create more pain than not fighting for custody would cause. It doesn't matter to Arizona. She is willing to fight for her daughter and avoid Callie taking Sophia away from her. It is certainly a messy situation, but I think the repercussions of Arizona's decision will, in fact, cause more harm than anything.
I get the idea of wanting to obtain custody. But, custody battles are rarely smooth, and Callie and Arizona's will certainly be a bumpy ride. The two are on decent terms now — despite their tumultuous past — but that will quickly end if they go into a custody battle.
I hope that the two actually work it out before the lawyers have to get involved. I actually hope that Callie decides to stay at Grey Sloan, instead of moving to New York, but that's just a pipeline dream. For now, let's hope that Arizona realizes how much damage this battle could cause — for everyone.