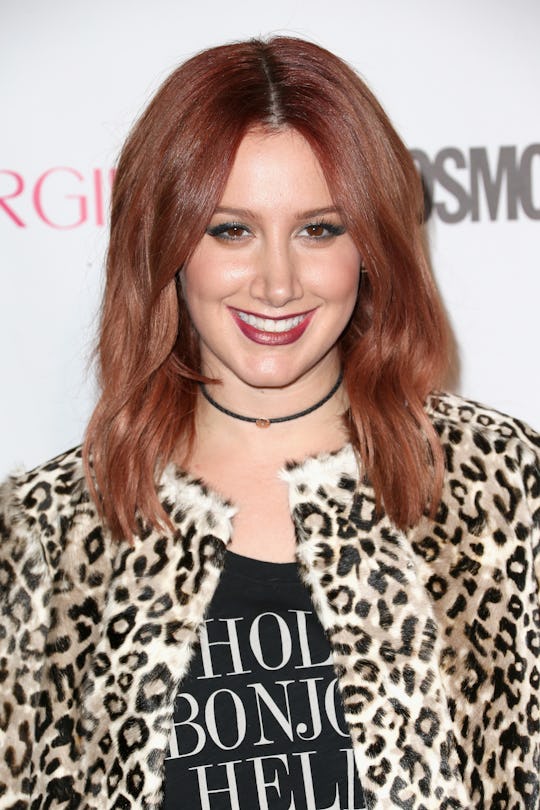 Frederick M. Brown/Getty Images Entertainment/Getty Images
Will Ashley Tisdale Return for 'High School Musical 4'? New East High Character Hints at a Cameo
With High School Musical 4 officially out of the bag, fans are clamoring for the return of their favorite characters — including, of course, the always dramatic Sharpay Evans. Disney has already announced that the movie's core cast will be a brand new set of actors and actresses (which makes sense, considering that the original group has outgrown high school hallways). However, will Ashley Tisdale return for High School Musical 4 — at least for a cameo? There's been no word from Disney or Tisdale so far, but judging by the roles laid out for the new sequel, I have a feeling Tisdale is the most likely actress from the original High School Musical cast to make an appearance in this one.
Disney has put out a casting call for several new characters, but one in particular should catch your eye: Campbell, an East High Wildcat who excels at both soccer and theater, is Sharpay and Ryan Evans' cousin, according to E!. Now, why would Disney mention a detail like that unless Tisdale or her co-star Lucas Grabeel were up for a cameo in High School Musical 4? If Disney dropped that kind of information this early on, without following up with an Ashley Tisdale appearance in the movie, fans are going to be pretty let down.
I mean, we have to know what a grown-up Sharpay turned out like. My guess is that she ends up being a bit like the mother Amy Poehler plays in Mean Girls, just based on the sheer amount of pink and fabulousness in the music video below:
Ahead of the High School Musical ten-year reunion in January, Tisdale still had a lot of great things to say about the cast she grew up with. "It was a really special moment in our lives," she told ET. "It was really, purely because of the fans that it was that successful and the fact that they've supported us throughout the years has been amazing."
Despite her love for High School Musical, Tisdale has had plenty on her own plate lately. She recently wrapped filming on Amateur Night, and she's now in the middle of playing the voice of Cinderella in Charming, which is scheduled to be released in 2017. She has also been teaming up all over the place in the fashion world, too: Tisdale has worked with Signorelli to create a line of sassy tops, according to InStyle, and her Illuminate makeup line with BH Cosmetics will be available in May. She also co-founded her own lifestyle blog, The Haute Mess, which has kept her fairly busy.
Hopefully Tisdale will have some time to pop into the set of High School Musical 4 this year to give us some fabulous acting as Campbell's cousin Sharpay, since fans are crossing their fingers for some of her sassy, all-pink attitude on the sequel.