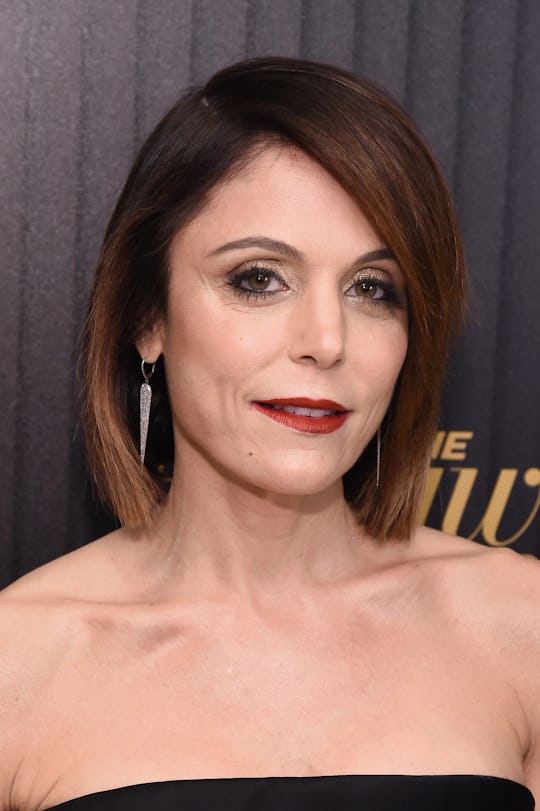 Ilya S. Savenok/Getty
Will Bethenny Tell Luann Her Secret On 'Real Housewives?' It Won't Matter To The Countess
All week long we've been getting Real Housewives of New York teasers saying that Bethenny Frankel is sitting on some extremely juicy info about Countess Luann and her fiancé Tom D'Agostino, who we all know was linked romantically to both Ramona Singer and Sonja Morgan. While this was the moment we've all been waiting for, the episode ended and we didn't learn anything about what this bombshell of a secret is. Will Bethenny tell Luann her secret on Real Housewives of New York? Even if she does, it looks like Luann doesn't really care either way.
With first Mexico and now the Hawaii trip off the table due to Bethenny's health, the women decide to take a trip down to Miami instead (Ramona is not impressed). Once there, the girls stop first in Palm Beach for Luann's engagement party on a yacht, of course, but Bethenny is sitting out the party, using her health problems as a handy excuse. While the girls are hanging around the yacht and getting ready, Bethenny is already on the beach in Miami, chatting with another friend about Luann's impending marriage. Here is where we get the extremely juicy tidbit that she received a series of extremely incriminating texts that could derail the whole marriage. But Luann appears unfazed.
Bethenny seems to be struggling here, feeling honor bound to tell Luann the truth of her findings, yet knowing what kind of storm will erupt if she does. Luann is already a little (a lot) on the defensive regarding her engagement. She doesn't feel that the other women are being supportive or even happy for her, and she kind of has a point. The other women, principally Ramona and Sonja, spent most of the episode talking about all the ways in which the marriage was not a super idea.
From the previews for next week's episode, it looks like Bethenny will spill her guts to at least Ramona, who is seen shrieking in shock. Honestly, this is probably as good as telling Luann, because Ramona is not known for keeping her mouth shut, even when she should. Whatever the secret turns out to be, I seriously doubt it will change Luann's mind one way or another. The woman is happy damn it, so let's just leave her be.