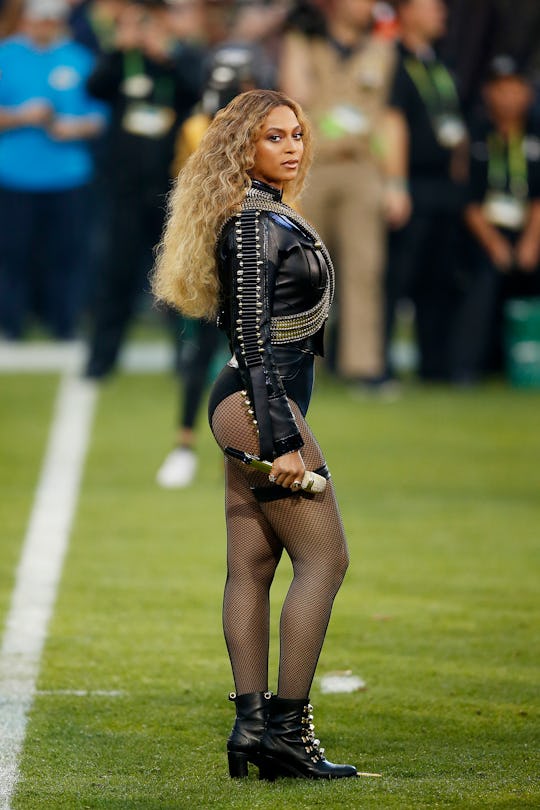 Ezra Shaw/Getty Images Sport/Getty Images
Will Beyonce's New Album Be Political? She's Recently Been More Outspoken
Beyonce, we're ready for you. Ready for you to finally release your newest album, of course. It has been three years since the release of Beyonce's last album and two months since the release of her newest single, "Formation," and there has been way too many days in between. All that there is left for us to do is speculate on when the album will come out and what the album will be about. Beyonce has dropped hints to her fans here and there about it's contents but will Beyonce's new album be political?
Beyonce hasn't confirmed anything about her new album, yet. But, due to her recent interviews and things she has been saying in the media, I can bet that there will be some pretty emotionally and politically charged songs on her new album. How many of those songs will there be? I couldn't tell you that, either. But for starters, Beyonce's newest song, "Formation" will more than likely be on the album and that song has political undertones to it.
Formation, both the song and the music video, hint heavily of the problems in today's society and what Beyonce's opinion is on a lot of things — like the Black Lives Matter campaign and both her past and her future.
In Elle Magazine's May 2016 issue, Beyonce gave an interview confirming her thoughts and opinions on a variety of controversial and political subjects, including feminism. Beyonce proudly stated that she believes in the equal rights for men and women. "Working to make those inequalities go away is being a feminist, but more importantly, it makes me a humanist," Beyonce told the magazine.
Beyonce has not shied away from songs about being proud of being a woman, case in point her song "Girls (Who Run The World?)" so there will probably be another great song about the empowerment of women on her album, which has been highly discussed during the presidential primary election.
In a more telling part of the interview, Beyonce also told the magazine that she is against police brutality and injustice but stating those are "two separate things." "I am proud of what we created and I'm proud to be a part of a conversation that is pushing things forward in a positive way."
Pushing things forward, you say? Could she perhaps push things forward a bit more with her new album? Regardless of whether or not the album will have political undertones, it will definitely open the table up for discussion, which is what "Formation" did in just one song.