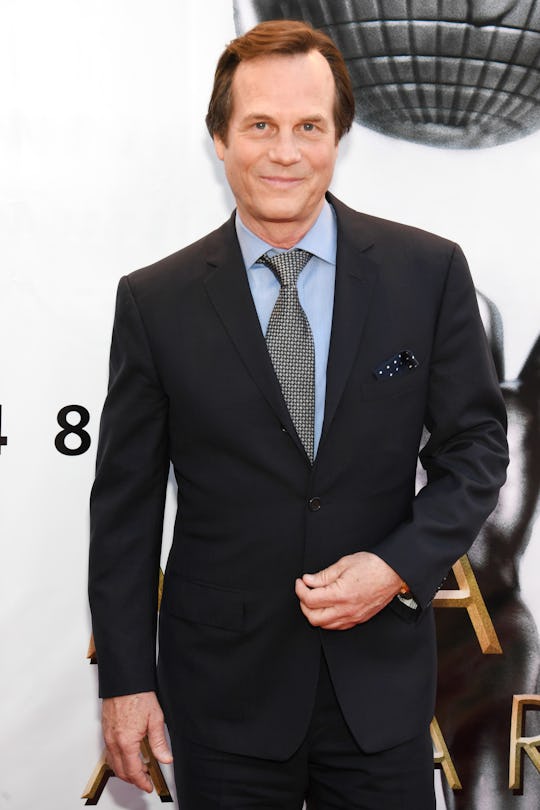 Paras Griffin/Getty Images Entertainment/Getty Images
Will Bill Paxton Be In The Oscars In Memoriam?
Bill Paxton's passing on Feb. 25, 2017 — the morning of the 2017 Oscars — was deeply saddening news for anyone who had known him or been a fan of his work. But the fact that he passed so soon before the 2017 Academy Awards may have some wondering: will Bill Paxton be in the Oscars In Memoriam? Was there enough time to add him to the segment?
The In Memoriam segment is generally completed weeks in advance and honors actors who have passed during a very specific time period: Feb. 1 of the previous year to Jan. 31 of the year of broadcast. Based on that, it would seem unlikely that Paxton would be included in the segment, but that doesn't mean that Paxton won't be honored during the ceremony. Considering how recent his death Sunday morning was, it would be a glaring omission not to mention him at all. It's just not clear yet how he will be incorporated into ceremony and in what way he will be honored.
In past Oscar ceremonies, Hollywood figures who died close to the time of the awards were included in the In Memoriam last minute, but not always. There is a chance Paxton will be included, but no guarantee.
During the 2014 Oscars, both writer-director Harold Ramis and stagehand Sarah Jones were honored in the In Memoriam segment when they died shortly before the ceremony, but both of them died at least a week beforehand. In more recent years, additions were not made for people who died closer to the ceremony, such as actor George Kennedy, who died the day of the 2016 Oscars. That could mean that Paxton won't be included, though an exception could always be made.
He isn't currently listed on the official Oscar website's Memoriam page, which seems to be another sign that Paxton's death was simply too close to the ceremony to be included in the finished prepared segment. If that does prove to be the case, then Paxton is sure to be honored in some other way over the course of the evening. Host Jimmy Kimmel could take a moment during the broadcast to mention Paxton, or a presenter could comment on his surprising death while announcing nominees.
If Paxton's name is not included in the final In Memoriam montage, then he will likely be included in the segment for next year's Academy Awards in 2018.