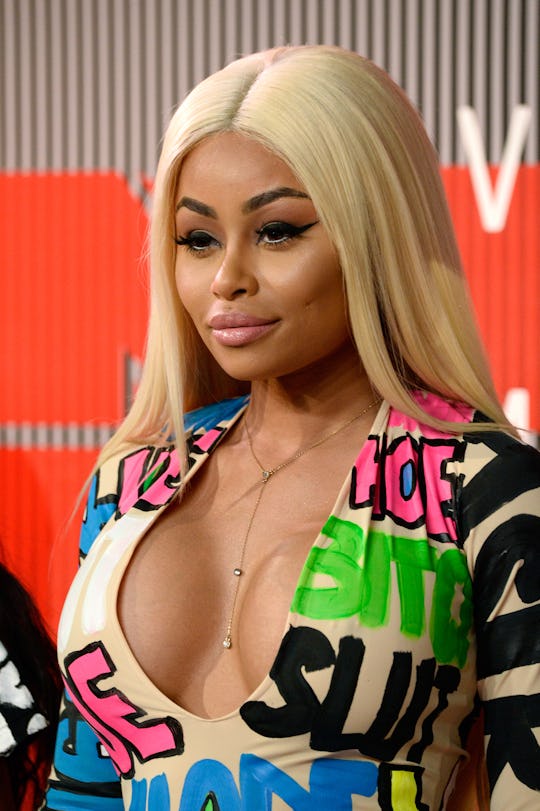 Frazer Harrison/Getty Images Entertainment/Getty Images
Will Blac Chyna's Baby Have The Kardashian Last Name? They'e Already Filed The Paperwork
Rob Kardashian and Blac Chyna are getting serious. The celebrity couple is engaged, and they've got a baby on the way. She's clearly serious about becoming part of the Kardashian clan, but will Blac Chyna's baby have the Kardashian last name?
Kardashian and Blac Chyna have not made any announcements about their wedding date, but Blac Chyna has gone ahead and sped up one part of the process. She recently filed paperwork to legally change her name from Angela Renee White (her real name) to Angela Renee Kardashian. On top of that, she's gone ahead and trademarked her new name. According to TMZ, who obtained the legal documents, the move was made for entertainment purposes. As a result, their child will definitely be a Kardashian.
As is part of the Kardashian tradition, Blac Chyna will be entering the family business of becoming a reality and social media star. The trademark will protect her and ensure she can reap the monetary benefits from those appearances, modeling gigs, hosting parties, and more. According to TMZ, Kardashian and Blac Chyna have already begun filming most aspects of their lives and documenting their pregnancy in preparation for their own spin-off reality TV show. The couple is reportedly in talks with E!, the company that created the Kardashian name famous with Keeping Up With The Kardashians, about their own show as new parents. They are fielding 7-figure offers for the project. Of course, Blac Chyna is due in November, so things would have to move pretty quickly to make that show a reality (reality TV, that is).
According to E! News, Blac Chyna and Kardashian have been thinking about baby names quite a bit. They have not announced the sex yet, but either way they are thinking about a name that could honor Kardashian's father, Robert. If it's a boy, they are thinking Rob or Robert, but if it's girl, perhaps Robbie. This is Kardashian and Blac Chyna's first child together, but it's not Chyna's first. She has a 3-year old son named King Cairo with her ex Tyga, who is currently dating Kylie Jenner. The two women have had an extremely intertwined and strained relationship, but People is reporting that Jenner is putting all that aside to welcome Blac Chyna to the family.
It's an exciting time for the growing family, and their growing brand. In typical Kardashian fashion, Blac Chyna and Kardashian were planning on hosting a lavish pool party at Harrah's Casino in Atlantic City, New Jersey this week, but they had to miss it because of Blac Chyna's morning sickness! Hopefully she feels better soon. After all, she's got a reality show to film.