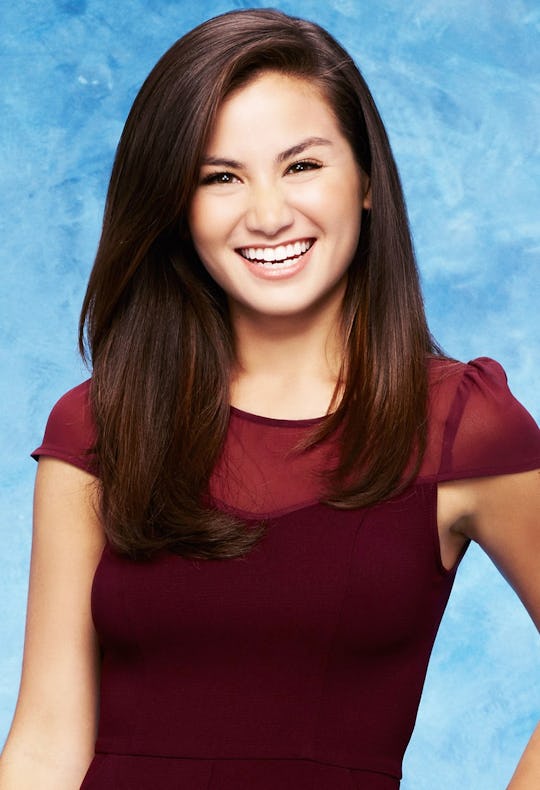 Courtesy of Craig Sjodin/ABC via Getty Images
Will Caila Be Announced As The Next Bachelorette During Women Tell All?
Absolutely no reason to feel sorry for Caila Quinn, Bachelor fans! The Bachelor star Ben Higgins may have broken the contestant's heart when he recently gave her the boot on the infamous ABC dating reality show, but now there's talk that the brunette runner-up who we came in third place, Caila, is going to be the next Bachelorette. This reported news doesn't really come as a shocker to family and friends around her, especially since Caila was just spotted getting taped while she was back home in in Hudson, Ohio on March 4 reports TMZ . Maybe she's going to be announced as the next Bachelorette at the Tell All special that's set to air on Monday?
If you need a refresher, Quinn was more than upset when Higgins didn't choose her during this season. After confessing her love to him during the Feb. 29 episode and spending the night with him during their fantasy suite date in Jamaica, he sent her packing. #Ouch, right? Lauren Bushnell and JoJo Fletcher both received roses instead, heading into the March 14 finale.
"With Caila, I just couldn't say it," Higgins told the camera of his inability to tell her he loves her. "There's just something missing."
Shortly after she was ditched, Caila accused him of feeding her "lines." Heartbroken, she ended up jumping out of the drive-of-shame SUV to end things on better terms with him.
"I distinctly remember being put in the car the first time and crying to myself, saying, 'That cannot be the end. I refuse for that to be the way I say goodbye to him,' because it felt very cold," she later explained to ABC News. "So I got back out of the car, and I said to him, 'What happened?' or 'When did you know that this wasn't it?' and I think I needed to hear that from him and just have that genuine moment, and that last hug felt like enough for me, so it was good."
She's moved on and since healed from all that heartache. During the Women Tell All taping in Los Angeles on Feb. 27, Quinn told Us Weekly that all is good.
"I don't have any feelings of resentment and no regrets as well," she said. Especially easy to feel that way if you have a plum gig in the works.
The Women Tell All special airs on ABC March 7 at 8 p.m. EST. Make sure you tune in to see if she reveals and confirms the big news!