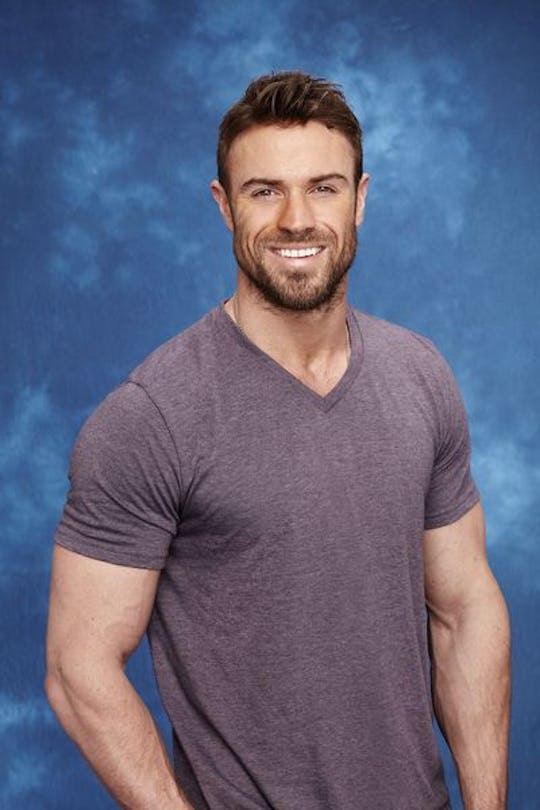 Craig Sjodin/ABC
Will Chad Be On 'Bachelor In Paradise'? He Has A Good Shot
Even if the guys from The Bachelorette end their stint without getting the girl, there's still a chance they can assuage their lonely hearts on Bachelor in Paradise. Surprisingly, it might have a better success rate in hooking people up than the original shows, and it's never too early to start figuring out which rejected dudes might find their way onto speed-dating paradise. Take Chad, for example: he's pretty much the perfect contender for any reality TV show. He's not even a little bit self-aware, he distorts events that are literally being filmed, and his grandiose sense of self results in some fantastic sound bites from himself and others ("Be less like Hitler and more like Mussolini" comes to mind). But will Chad be on Bachelor in Paradise?
It's looking good for ol' Chad when it comes to searching for love (or, let's be real, televised attention) for a second time. He's obviously going nowhere fast on The Bachelorette, as much as JoJo weakly protests that she likes certain things about him so the show can keep him around for more drama. The creator of the series, Mike Fleiss, is definitely in support of Chad making the move to Bachelor in Paradise, which bodes well for his chances. Chad isn't officially confirmed for the show, but Reality Steve has reported that he was headed to Mexico for filming.
As flawless as Chad is at creating conflict and whistling rudely while other people are on mini dates, his super high level of attitude walks the fine line between hilarious and just plain painful to watch. Reactions to him can't help but be a mixture of laughter and cringing, and while that works well within the medium of heavily staged reality TV, it can also wear pretty thin. Chad's attempts at romance alternate being flat out tactless (infamously calling JoJo "naggy") and being too pushy, like when he tried to get JoJo to kiss him on stage in front of a crowd of strangers (thankfully, he was denied).
Chad's lack of predictability might cause trouble, too. Though he insists he never made a move to hurt anyone, he did pull pretty hard on Evan's shirt and punch a door and he was constantly talking about how sometimes you just have to resort to a physical altercation to get someone to stop talking. The show made a point of showing a security guard strolling the premises, and a bunch of the guys expressed that they didn't feel safe around Chad. It may make for good TV, but if Chad ever crosses the line it could be bad.
Chad definitely seems like he's playing into his villain role, so fingers crossed he can keep himself in check, providing all the ridiculousness with none of the actual damage.