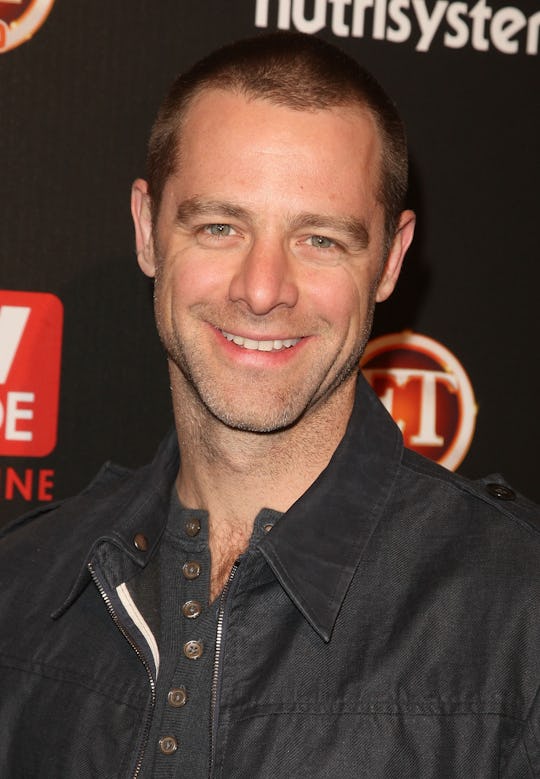 Jason Merritt/Getty Images Entertainment/Getty Images
Will Christopher Return For The 'Gilmore Girls' Revival? David Sutcliffe May Cause Trouble
Every day brings fans a little bit closer to the release of Gilmore Girls: A Year in the Life and fans cannot wait to see the new episodes. Almost everyone that was in Gilmore Girls will be back for the revival and while most fans are focused on the fact that all of Rory's exes will be back, some may have forgotten about Lorelai's exes. Lorelai had a lot of love interests throughout the years, but the main one, besides Luke that is, was always Christopher, Rory's dad. Well if you're Team Chris then you'll be happy to know Christopher is returning for the Gilmore Girls revival and if his track record is any indication, he may stir up some trouble for his former flame.
It was announced earlier this year that David Sutcliffe, who plays Christopher, would be reprising the role for the revival and his return was received with mixed emotions. While some were happy to hear he was coming back, others were disappointed and nervous for what Christopher's return could mean for Luke and Lorelai. Christopher and Lorelai's relationship has always been up and down on the show. Christopher wasn't really a part of Rory's life growing up and Lorelai knew she could never really rely on him. Chris would pop in and out of their lives, make promises he couldn't keep, and then leave again.
There have been multiple times when it seemed Lorelai and Chris would actually be together, but it never worked out. Even when they went so far as to get married, their romance proved to be unsuccessful because, deep down, Lorelai was still very much in love with Luke. Hopefully, now that these high school sweethearts have given their relationship a real try but to no avail, maybe they can finally accept that they're just not meant to be. In that case, having Chris in the revival shouldn't be a problem at all.
Still, Luke and Chris have never gotten along, for obvious reasons, so Chris showing up will probably still be a point of tension. And while I'm glad to see Luke and Lorelai together in the revival, based on the trailer, Lorelai seems to be trying to convince herself she's really happy with Luke, even though she's not entirely sure she is.
Of course I'd love for Luke and Lorelai to just be happy together, but having Chris around always caused a level of drama that was kind of fun to watch. It'll be interesting to see how, why, and when he pops back up in the Gilmore girls' lives. Hopefully he'll bring along Gigi too. She was a brat as a child and one can only imagine what she's like as a teen.
Gilmore Girls: A Year in the Life will be available for streaming on Netflix beginning on Nov. 25.