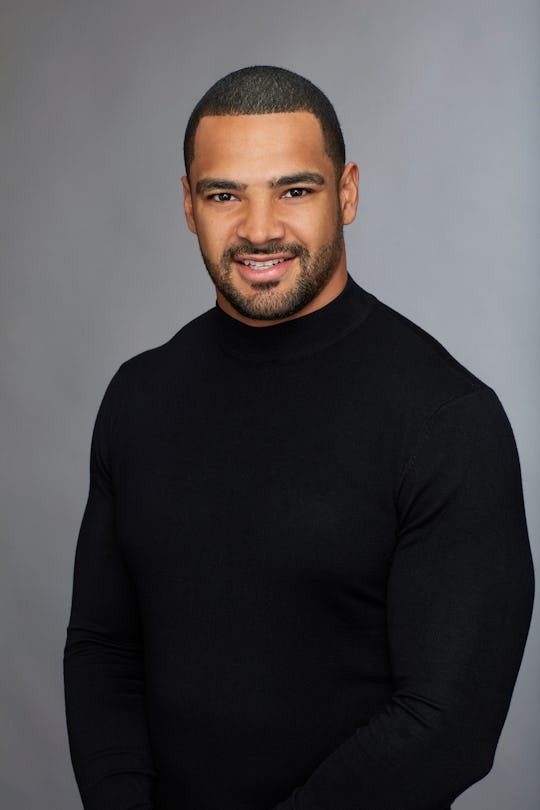 Craig Sjodin/ABC
Pro-Footballer Clay Would Be Absolutely Perfect For 'Bachelor In Paradise'
I love The Bachelorette as much as everyone in Bachelor Nation, but every year I get most excited for Bachelor in Paradise. Seeing as most contestants will be from the last seasons of Bachelor and Bachelorette, will Clay be on Bachelor in Paradise? Really, anyone (except the winner, that is) is fair game to be on the show.
According to his ABC biography, Clay is a 30-year-old professional football player. "Clay is a professional football player who has come a long way from his small town in the outskirts of Chicago," it reads. "Clay loves hip-hop and country music, and likes to think he's a good mix of a city and country boy. He is a true gentleman who doesn't even curse!"
Wow. Clay hasn't had much time on screen as of yet but when he has, he's been really sweet — like that moment where he danced with Becca after a group date. He's mentioned that he is a pro-athlete, and Sports Illustrated reported that Clay (last name Habor) is a former NFL tight end. While he's currently a free agent, he was in the NFL from 2010 to 2017 where he played for the Philadelphia Eagles, Jacksonville Jaguars, New Engand Patriots, Detroit Lions, and New Orleans Saints. Us Weekly reported that Clay is currently on the Saints's injured reserve list.
So, will there be more of Clay on The Bachelorette... and will he end up on Bachelor in Paradise? Seeing as he's still on the show, there's no way that ABC would release if he's on the Paradise cast list just yet. I'm also not into spoilers, so I'm not going to do the sleuthing to see if he's going to eventually be eliminated. This means that Clay fans, like me, have to wait and see if a.) he gets sent home on the show and b.) he wants to return to try to find love on Paradise.
ABC executive Rob Mills dished about this Bachelorette season in an interview with Variety. He said the group of men vying for Becca's heart is one of the best ever — and I'm sure Clay, being a total catch, was on his mind when saying this. "Becca is someone who people are really excited to see find love again, after what happened with Arie, and just her as the Bachelorette seems so strong and self-assured and funny and smart and really into all of the guys, which allowed for a great season, and then that led to one of our strongest crops of guys, if not the best," Mills noted.
Mills also commented that producers tried to make the contestant pool more diverse, and said "these guys were absolutely fantastic, no matter what their backgrounds or race is or anything else." He also made a point of teasing the next season of Bachelor in Paradise: "From Arie's season and Becca's season, anyone that had unresolved issues or things they didn't carry over will probably be brought to Mexico... It's going to be a fantastic season."
Well, I'm already a huge Bachelor in Paradise fan, but this pretty much seals the deal for me that it's going to be a must-watch. Considering how cool Arie's contestants were (even though Arie was definitely not as cool), and how sweet some of Becca's contestants like Clay are, I agree with Mills that it's going to be a fantastic season — even though he knows way more about it than I do. I'm getting ahead of myself, though, because this season of The Bachelorette really only just started. I hope Clay goes far in the competition, but if not, I'm sure they'll be a place for him on Paradise.