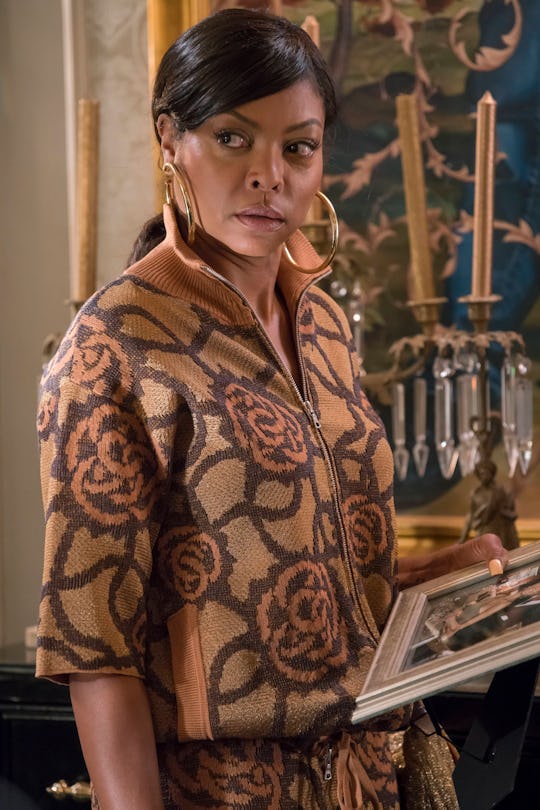 Chuck Hodes/FOX
Will Cookie & Angelo Dubois Get Together On 'Empire'? It's Possible
Cookie may just be the most wanted woman on Empire – and of course, we totally understand why. Already this season (for the entirety of this show, rather), Lucious has been trying to charm her and get her back. He even brought in Biz Markie to sing to her. While at the end of Wednesday's episode, he seemed more preoccupied with control over Empire, another man has his sights set on Cookie: Angelo Dubois, played by Taye Diggs. Will Cookie and Angelo Dubois get together on Empire? It's certainly possible.
Angelo is a politician who works with the fictional charity WOKE (We Organize for Knowledge andEmpowerment), an organization focused on helping black youth. In Wednesday's episode, he skillfully convinced Cookie to encourage a teenager to attend college as opposed to signing with Empire. Cookie usually doesn't listen to anything but her instinct, so it was clear she's smitten.
Towards the end of the episode, Angelo tried to make the moves on her – and she swerved it. Their getting together is still on the table, though. Empire executive producer Sanaa Hamri spoke to TVGuide.com about Cookie and Angelo. "When she looks at Angelo he's the exact opposite of Lucious," she said "In all our lives we meet people we aspire to be, and it's going to take her down many trials and tribulations as a woman, in terms of what she wants."
Does Cookie want the exact opposite of Lucious? Given his less-than-winning personality, it doesn't take much to believe so. While Lucious has done some terrible things throughout his life for the sake of money and power, Angelo is more upstanding. "He's going to be mayor of New York," Hamri described him. "He's a good guy...He just wants to do good. He's our Obama." The Obama of Empire is certainly a good option for Cookie.
Not only do the producers of Empire give Angelo high praise, but Taraji P. Henson – who plays Cookie – actually wanted Diggs to play him. She told E! News, "Well, you know, I did request him...I've never worked with Taye before. It was like, why not?" With both execs and the cast by his side, it certainly looks like Angelo may win Cookie over. Whether it happens sooner or later – and if Angelo holds to being the "opposite" of Lucious – we just have to keep watching.