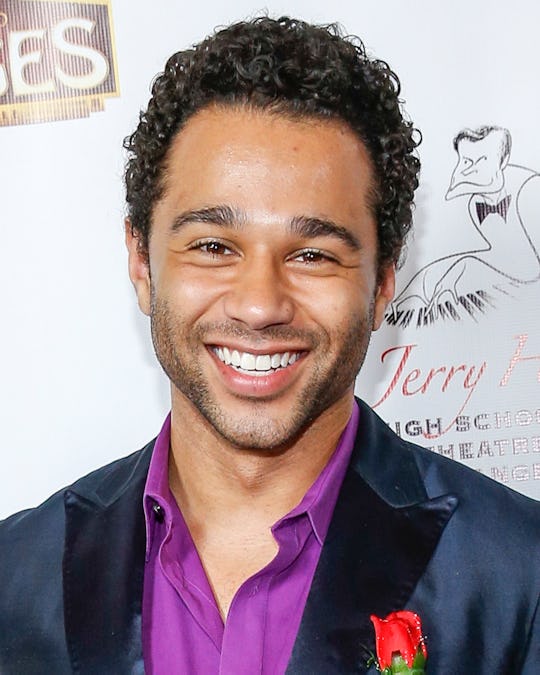 Rich Polk/Getty Images Entertainment/Getty Images
Will Corbin Bleu Return For 'High School Musical 4'? Fans Are Hoping For At Least A Few Cameos
Fans of Disney's High School Musical movie franchise might be well into their mid 20s by now, but that doesn't mean they're not looking forward to the upcoming reboot. That's right: the Disney Channel is hoping to introduce a whole new generation to the perfectly choreographed students at East High in a surprise fourth High School Musical movie. And while the original cast might have aged a little bit in the 10 years since High School Musical first premiered, most fans are already hoping to see at least a couple of familiar faces in the reboot. Of course, most are hoping to see Zac Efron and Vanessa Hudgens back in their Wildcats gear. But, as a fan of the cute, curly headed Chad Danforth, I'm wondering if Corbin Bleu will make High School Musical 4.
It makes me sad to report that it's not likely that Bleu — or any of the original cast — will be coming back as core characters. After the project was announced earlier this month, producers launched a search for actors to play HSM 4's five leading characters, according to E! Online, including a soccer player, a dancer/bad boy, a jock/theater nerd, a cheerleader, and a fallen queen bee.
That would lead me to think that the reboot will focus on finding some fresh faces rather than bringing back the original cast, which probably makes sense, since their characters would be pushing 30 years old by now (let that sink in for a minute). Disney Channel president Gary Marsh said as much in a statement on the new movie, posted on Disney's website:
High School Musical is part of Disney Channel's DNA. It embodies all that we stand for. As a way of continuing to embrace that heritage, we're excited to announce 'the start of something new' —as we launch a search for a new class of East High Wildcats to star in a fourth installment of the High School Musical franchise.
But, even if the producers are looking for a whole new generation of Wildcats, to really make HSM 4 a success, Disney will have to come up with some way to appease the original fan base. Even if ex-couple Efron and Hudgens won't commit to working together, there should be a way to work other beloved characters in, right? According to E! Online, a closer look at the HSM 4 casting call list showed that Disney might be open to the idea.
Among the list of characters was Campbell, described by E! Online as a "super hot soccer captain and theater star" that will eventually be in a love triangle with the two leading characters. But the twist would be that Campbell is the cousin of fraternal twins Sharpay (Ashley Tisdale) and Ryan Evans (Lucas Grabeel) — a detail that seems to almost guarantee that at least one of the original cast members will make an appearance.
Hopefully the Evans twins won't be the only ones to come back. Bleu could easily return to East High as a coach, a beloved teacher, or even an older cousin to one of the new cast members. And since (in my mind, at least) Bleu was far cuter than Efron, bringing him back just feels like the right thing to do.
Come on, Disney. Do it for the fans.