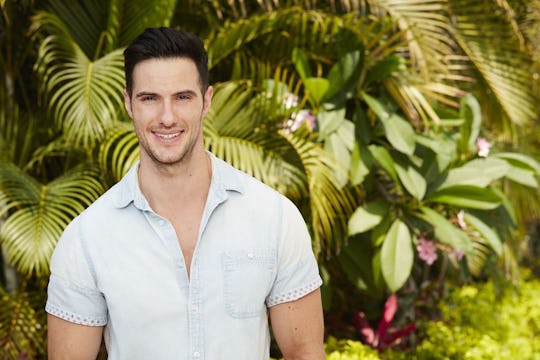 Craig Sjodin/ABC
Will Daniel Be The Next 'Bachelor'? He Really Wants The Job
Among the frontrunners to be next season's Bachelor, Luke Pell, Chase McNary, even Nick Viall, the name Daniel Maguire doesn't often come up. But Daniel believes that he's just the kind of everyman the show needs and the people want. So, will Daniel be the next Bachelor? Honestly, probably not, but he really, really wants to be. Daniel is a lot of things that make great TV. He's goofy, totally unself-aware, and tends to say whatever pops into his head without really giving much consideration for how it comes out. While this certainly makes him fun to watch on Bachelor in Paradise, it probably doesn't make him right for The Bachelor.
For one thing, among the bizarre metaphors and "ya know"s and "eh"s that are always escaping Daniel's mouth, he's said some really offensive things, including calling the women on the show "pigeons," "dogs," and "bruised fruit", among others. This is not exactly Bachelor behavior, and it would be pretty hard for ABC to spin him into the Prince Charming the show is anchored around. Of course, Daniel himself disagrees, and believes that his "realism" is the breath of fresh air that the show needs. He's the reason so many regular guys watch the show and love him, at least according to him.
He's said,
If you're going to watch the Bachelor, you want a real dude. I mean, something that's more realistic than 'Oh, I love you so much' right off the bat, and 'Oh, she's so beautiful' – like come on, let's get real. People want real, people want entertaining, people want me. ... So I think I'd made a great Bachelor and I think I'm a great catch as well!
This is basically the crux of Daniel's argument for why he should get the job. As for fan-favorite Luke Pell? Daniel's not that impressed. "Luke – yeah, he's a great guy and everything, but you might as well put it on mute because that's how boring he is," he said. Um, having watched him make out with JoJo on multiple occasions in fascination, I have to disagree. So no, I don't think Daniel would make a great Bachelor, but I can't deny that he'd be fun to watch.