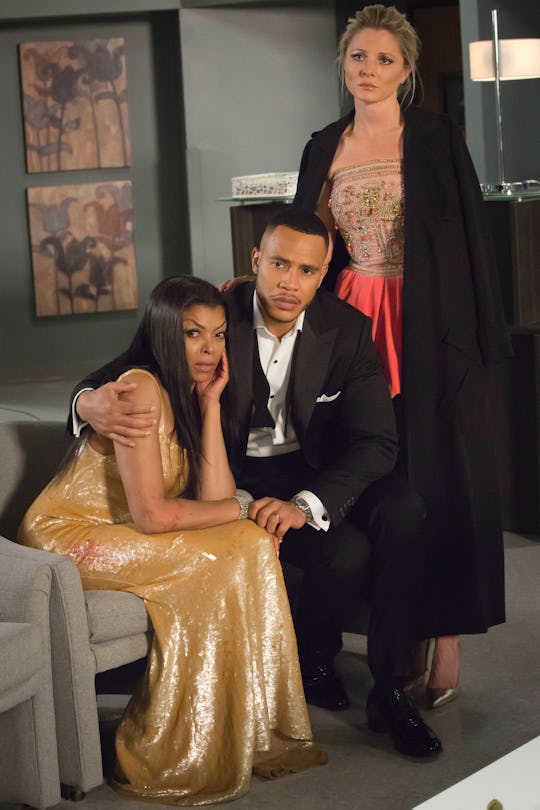 Chuck Hodes/FOX
Will 'Empire' Be On Netflix? Fans Can Start Watching Elsewhere
The finale of Empire left many questions unanswered. Does anyone else know that Anika confessed to pushing Rhonda? Will Rhonda and Anika live after one (if not both) falls off the balcony? Will Hakeem try to get Laura back? Will Cookie and Lucious eventually get back together? There are so many questions that need answers, but alas, we will have to wait until Season 3. In the meantime, though, if you're looking more Empire in your life, more specifically, wondering when Empire will be on Netflix, then I have good news and bad news... You can watch Empire, but it not on Netflix.
Back in March 2015, Hulu nabbed the rights to stream Empire's first season. Actually, they didn't just nab the rights to the first season, they scored the rights for every season after that. So, Hulu has found itself a heavy hitter in Empire, and it's never been easier to watch. Hulu, clearly, is not much different from Netflix in the sense that you can stream series on both services. The good news is you don't have to wait to get your hands on Empire Season 2. You can go watch it on Hulu right now, and watch old episodes while you're at it (because you know you want to).
If that's not enough, you can also watch Empire on the FOX Now app. Whether you're on your computer, a tablet, or a TV with a streaming connection, you can connect to the FOX Now app to stream the series.
If tradition means anything, fans can expect Empire to return to television in the fall of 2016. FOX Upfronts revealed that Empire would be on the fall schedule, set for Wednesday, as usual. So, fans don't have to worry about the series' status at all. All fans have to focus on is the future of Anika and Rhonda. Will they live or will that fall lead someone to die?