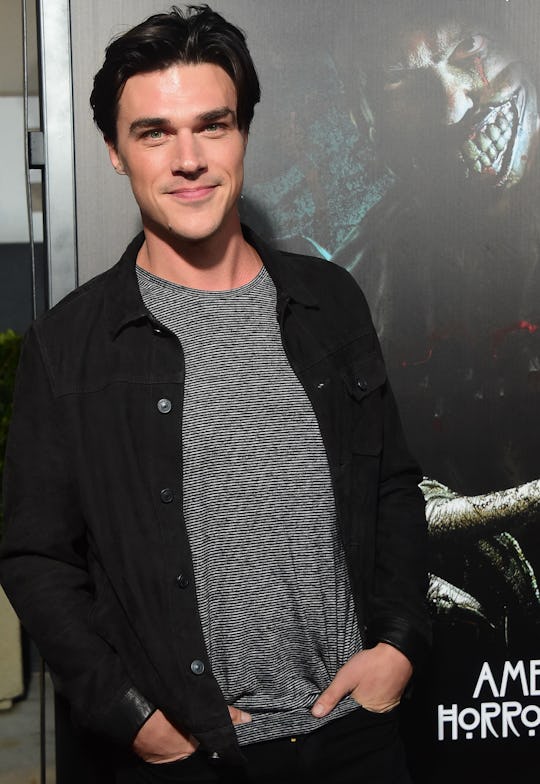 FREDERIC J. BROWN/AFP/Getty Images
Will Finn Wittrock Return To 'AHS: Roanoke'? There Could Be More For The Actor
Wednesday night's American Horror Story: Roanoke was rather disappointing for Finn Wittrock fans. The actor, who portrayed Jether Polk, faced a rather gruesome death by the hands of Lee. (Real Lee, not actor Lee. These things must be established.) Obviously it was a bummer to see him off the show, since, hello, he has brought some of the most messed up characters (Dandy) to the series (Dandy.). But, is there a chance that Finn Wittrock could return to AHS: Roanoke? That certainly seems possible judging by the series' nature, so fingers are certainly crossed.
In the promo for the penultimate episode, things looked a bit confusing for those that just mourned Jether Polk (a.k.a., Wittrock, because no one was really mourning Polk). The promo showed a man, who looked similar to Wittrock, in an interrogation room screaming about a forthcoming blood moon. It is certainly strange because, as far as my eyes are concerned, Lee took care of Wittrock's AHS character in "Chapter 8." But, maybe this is one of those sneaky AHS Ryan Murphy moves where he comes back, but just as another character. Honestly, that doesn't seem like the most absurd thing to happen, right?
While we won't know until the episode airs, it is kind of fun to think that Wittrock could re-appear, just as a completely different character. Perhaps he comes in as a character from the past? That wouldn't be the first time an actor appeared as two characters in one season. And in this season, where everyone plays nine million characters, anything is possible.
One option is that Wittrock could return as a Mott, potentially tying in Freak Show and the Edward Mott character from earlier in the season. Perhaps he is Edward Mott's distant relative. Or Dandy Mott's distant relative. Or maybe both of their distant relatives. Possibilities are really endless, but either way, fans want more of the actor, and I can't blame them.
Bring me Wittrock, or bring me at least of of the other wonderful actors Murphy has promised this season.