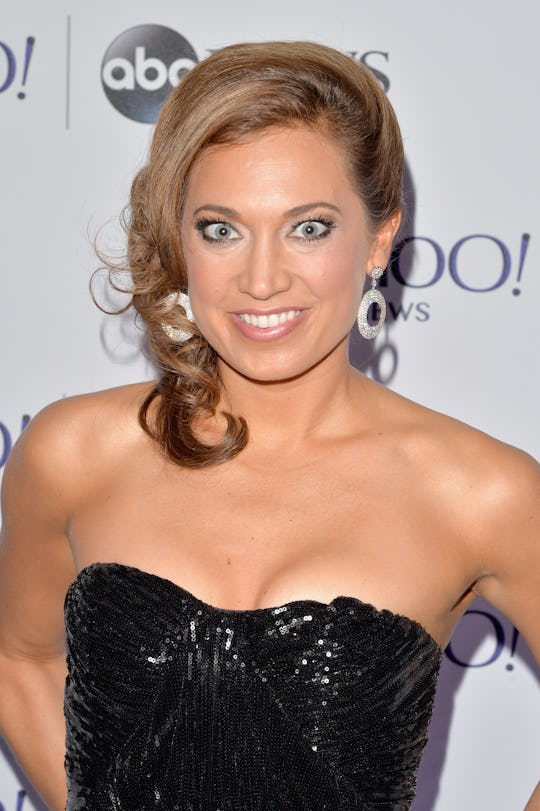 Andrew H. Walker/Getty Images Entertainment/Getty Images
Will Ginger Zee Continue Dancing After 'Dancing With The Stars'? Let's Hope So
For the past several weeks, the stars on Dancing with the Stars have allowed the show to all but take over their lives. Wanya Morris has canceled tour events, and Antonio Brown keeps running into scheduling conflicts. Ginger Zee has given up an extraordinary amount of time, juggling her other job as Chief Meteorologist on Good Morning America as well as a brand new baby. The results of her hard work are evident in her dances and her scores, which have been steadily on the rise. So now that she's discovered this apparently dormant talent, will Ginger continue dancing when the competition ends?
While she probably won't dance quite as often or as seriously as she has for Dancing with the Stars, I wouldn't be surprised if Ginger continues her dancing practice for years to come. Maybe even with her partner Val Chmerkovskiy at his and brother Maks' New York area dance studios, Dance With Me! In an early interview with People Magazine, Ginger spoke about how becoming a mother changes you, and that dancing was a way for her to find herself again. "You are suddenly someone else: you are a mother who is now responsible for another human being. That's awesome, but it changes who you are," she told the magazine about her first experience with pregnancy and motherhood. As she said, everyone who has been pregnant can relate in some way to that statement.
Not all pregnant women will be able to relate to Ginger's experience on Dancing With the Stars, however.
I can feel my body getting denser, stronger. I can feel it physically, but mentally is where I'm changing the most. I'm hoping to find myself again — and this experience will help me get there.
There's no word yet on whether Ginger has found herself yet or not, but her dances and video packages all seem to imply that she's at least enjoying herself. I'm not sure whether Ginger will definitely continue dancing after the show ends, but if dancing has given her a way to find a sense of self outside of capital M, Motherhood, then I truly hope she does. Moms need to take care of themselves sometimes too. Just ask Chrissy Teigen.