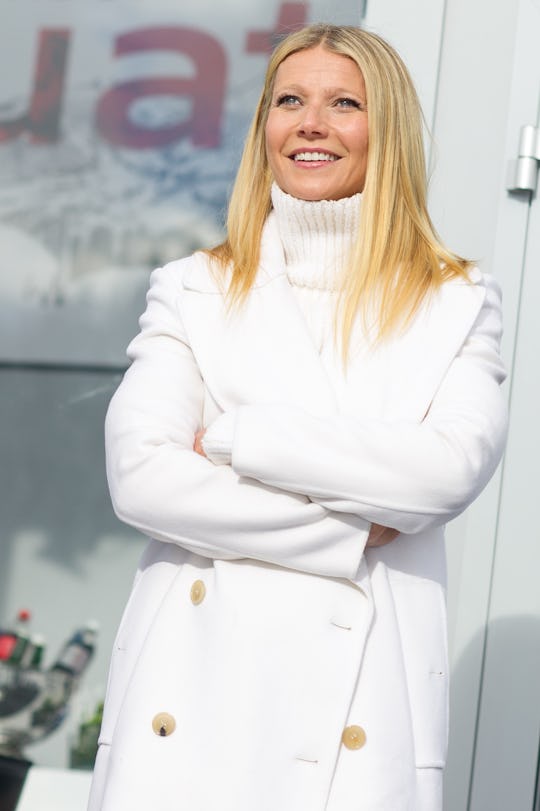 Lennert Preiss/Getty Images Entertainment
Will Gwyneth Paltrow Be At The Super Bowl? Her Ex-Husband Is Performing
The Super Bowl is days away, and casual and dedicated football fans alike are not only too ready for the game but also for the halftime show featuring Coldplay and Beyoncé. Millions will be tuning it — something that is causing frontman Chris Martin to have some pre-performance jitters. While People reported that Martin's daughter helped him calm his nerves, it is unclear however whether Apple or his ex-wife Gwyneth Paltrow will be at the Super Bowl rooting him on.
"My daughter said the sweetest thing yesterday," Martin told CBS News, according to People. "She said, 'How are you feeling about the Super Bowl?' I said, 'Of course we're a little bit nervous.' She said, 'Dad, the worst that could happen is that you'll get turned into a meme.'" While the 11-year-old imparted some A-plus wisdom to her dad, it's unclear whether Paltrow will be at Levi's Stadium to support her ex-husband. There are tons of indications that they remain close, but no concrete proof if she'll be present for Sunday's performance.
A recent interview for Glamour found that despite their "conscious uncoupling," Paltrow and Martin are friends. "We're still very much a family, even though we don't have a romantic relationship. He's like my brother," Paltrow said. Beyond co-parenting, Paltrow said she and Martin are on such good terms that she will sing backup on Coldplay's upcoming album, she told the magazine.
Though Us Weekly reported in October that Paltrow's relationship with television producer Brad Falchuk is going "great," it hasn't made her relationship with Martin tense. But one of the biggest indications that they are still a tight-knit unit came when Paltrow told Glamour:
Well, the ideal is to stay married. But if you can't stay married, wouldn't the ideal be that you could still be a family and you could put aside your own stuff long enough to explore — what is this new family and who am I in it? And Chris is a great ex-husband 'cause he's a very, very willing partner in how to do that. We're constantly putting aside our own stuff and trying to reimagine something that we don't personally have an example for.
Between their occasional (platonic) sleepovers and continuous interactions with one another, it's safe to assume that Paltrow is super supportive of Martin and his halftime gig. And I'm sure she'll be rooting him on Super Bowl Sunday — whether it's in person or in spirit.