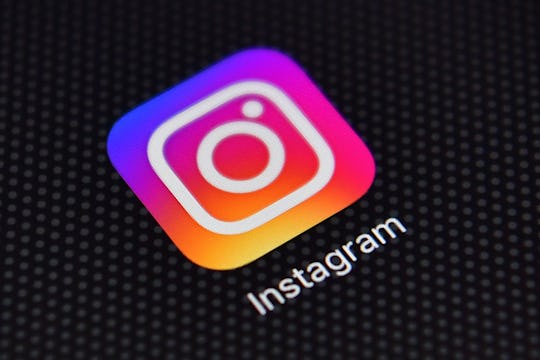 Carl Court/Getty Images News/Getty Images
Will Instagram's Zoom Feature Make It Easier To Accidentally Like Someone's Photo?
Instagram made another big announcement today. No, it's not copying Snapchat again and adding cute dog filters to their Stories feature. The photo sharing app announced on its own Instagram page (because, duh) that users will now be able to zoom in on photos and videos. The Zoom feature will allow all iOS users to pinch-to-zoom on photos and videos not just in the main feed, but on personal profiles as well as the explore tab. Forget about Stories, this is the update all Instagrammers have been waiting for. As everybody knows, though, with great power comes great responsibility. Being able to zoom in when you're stalking your ex's new girlfriend's vacation photos from 457 days ago is amazing, obviously, but is it dangerous? Will the new Instagram zoom feature make it easier to accidentally like photos while you're creeping on Instagram?
Scrolling through Instagram on a Friday night with a glass of wine, looking at somebody's profile you know you shouldn't be looking at, is basically America's pastime. It seems like Instagram believes it's users will be using this new app for completely innocuous reasons, though, if the statement it released describing the new feature is any indication:
Starting today, you can pinch to zoom on photos and videos in feed, on profiles and on Explore. Dive into an adorable puppy's smile or into every detail of your friend's new shirt. Over the past six months, you've seen many exciting changes come to Instagram, from a new icon to longer videos and even a new way to share everyday moments with Instagram Stories. And as things change, we're still focused on improving the core parts of Instagram. Zoom is available today for Instagram on iOS. Zoom will be available on Android in the coming weeks.
Smiling puppies are great and all, but the new Zoom feature will most certainly be used for some pretty shady stalking. Nobody wants to like a picture they shouldn't be caught dead looking it, so the pressure of zooming in on Instagram pictures is real. As long as you're careful, it's actually pretty easy to avoid liking while zooming.
The new feature is actually super easy to use. I've tried it myself and have not accidentally liked a single picture I zoomed in on. All you have to do to receive the new feature is update your Instagram app. After your app has been updated, take a scroll through your feed and practice zooming in on a picture it's OK to like. Place your thumb and either your pointer or middle finger together on top of the photo then spread them out across the screen. When you're doing zooming in, simply remove your hands from the photo and it will fall back into place. Just make sure you're not double tapping as you do so, especially when doing some good old fashioned Instagram stalking.
The one downside to this new Instagram feature is that it's not yet available for android devices. Instagram stated it will be rolling out it's update for android within the coming weeks. Until then, only iOS users will be able to scrutinize photos on that next level. If you're not an iOS user, though, you can still see how the new feature will look when it's available for your device. YouTuber 7DAYSUAE put together a video that shows how the Zoom feature works.
The Zoom feature definitely outshines Instagram Stories. I know I'm going to be zooming much more than storying. Happy Zooming, everyone! (And again... just remember not to double tap.)