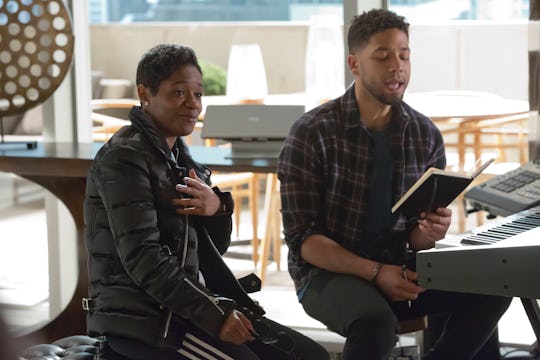 Chuck Hodes/FOX
Will Jamal Die On 'Empire'? He Was Caught In The Crossfire
There has been a lot of build-up to the fictional ASAs on Empire, but not because there was any anticipation about whether Jamal or Lucious would take home the prize. Instead, fans were teased with a tragic shooting on Empire at the ASAs red carpet, and on Wednesday, the show followed through with that tease. Jamal was shot on Empire, leaving just about everyone in awe of what was to come. (For the record, Jamal was not the intended victim of the shooting.) So, will Jamal die on Empire? The shooting just about shook the Lyon kingdom.
The shot heard across the music industry was delivered by Freda Gatz. Thanks to a drunk Carol — Cookie's sister — Freda figured out that Lucious was behind her father's death. In case you forgot, Lucious was behind Frank Gathers' murder in prison, and it hasn't been tracked to him until now, thanks to Carol's blabber on the red carpet. Freda put the pieces together pretty quickly. She immediately took a security guard's gun and ran at Lucious. Unfortunately, Jamal jumped in front of his father and blocked the bullet from hitting the man who completely disowned him earlier in the episode.
The episode remained vague regarding Jamal's status, but will such an important character die on the show? Jamal is constantly moving the plot forward, and losing him would be devastating. The promo for the season finale (already!) didn't particularly hint at Jamal surviving or dying, but hopefully this is a "no news is good news" situation.
If we really want to dissect Jamal's GSW (gun shot wound), it appears he was shot in the lower left abdomen. That seems to be an important area of the body — speaking from a layman with no medical experience other than many seasons of hospital shows under her belt — but, also not a fatal location (like the heart, or you know, the head).
So, let us all pop open a Pepsi — Jamal would want it — and hope that he makes it through to the season finale. A Lyon has fallen, but that doesn't mean he's down forever.