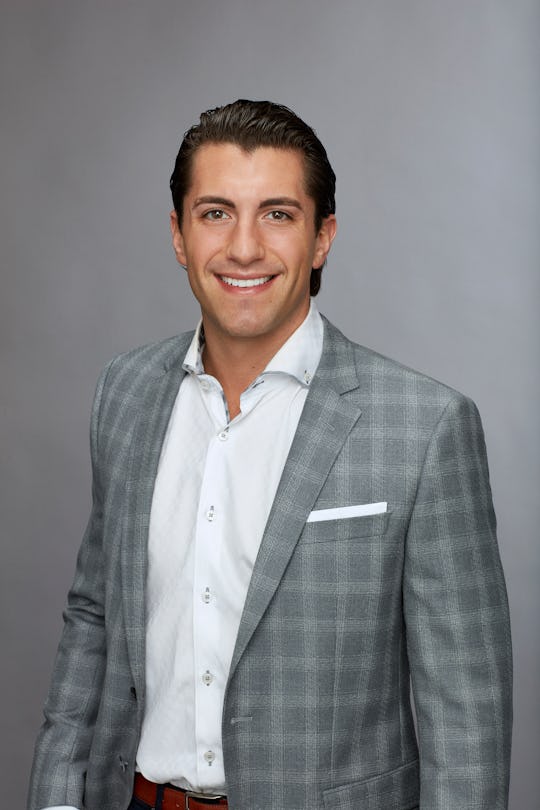 Craig Sjodin/ABC
Some Fans Are Gunning For Jason To Be The Next 'Bachelor'
It's down to the final three on The Bachelorette, which means a few things. For one, Becca's fiancé is among these men. Two, the next Bachelor may be as well. Is Jason the next Bachelor? Some fans are clamoring for the sweetheart from Buffalo to be next season's lead.
Of course, there's no way Jason or ABC can release information on whether he is indeed the next Bachelor just yet. Unlike The Bachelorette, whose lead is often revealed on the After the Final Rose special, viewers may have to wait a bit longer to find out who the next lead will be. Using last season as a guide, Rachel Lindsay's Bachelorette season ended in August and Arie, The Bachelor the following season, was announced in September.
This is a bummer, considering fans like me are impatient as hell. Even though The Bachelor starts in January, I want to know now! Typically, the lead is found from a cast member from the previous season. This has worked well with The Bachelorette; Rachel was third place in Nick Viall's season, and she made an awesome Bachelorette. Fans know what happened with Becca, and she also made a great Bachelorette.
For some reason, though, producers the last two Bachelor seasons have broken tradition, and fans have been up in arms both times. Season 21 lead Nick Viall, for example was Bachelor after JoJo Fletcher's Bachelorette season, which he did not appear on at all. He did, however, appear on the Paradise season that aired after hers. Fans actually thought The Bachelor of that season would be JoJo's fourth place pick Luke Pell. In fact, Luke was actually in talks to be the lead.
Luke told Us Weekly about the discussion, "We were all satisfied, had agreed to the contracts and everything was moving forward... I was checked in to my flight to come to L.A. I got a call from producers Sunday night at about 10 P.M." He continued, "They said ABC had decided to quote-unquote go in a different direction. I was supposed to fly out Monday morning at 9 A.M. I had my bags packed and everything."
And lo, Nick Viall was that "different direction." Nick wasn't terrible, but he wasn't a fan favorite. The network picked another wildcard for the following season (why?) with Arie, who was a contestant on the franchise five years previously. Once again, some fans were unimpressed.
So, I hope the producers go in a different direction this season and actually choose one of Becca's guys. There are actually some clues that Jason ends up The Bachelor, and if he doesn't win he will end up in second or third place, which is the prime spot for Bachelor-picking.
One reason is Bachelor Nation loves Jason: he already has 151,000 Instagram followers. His following has been growing rapidly as the season has gone on; I remember when it was less than half of that! For another, Jason has a fun and clever personality. I'd venture out to say that he is more fun to watch in his small moments than Arie was all season. (Too harsh?) No matter the outcome, I'm sure Jason will end up okay — he's already a successful banker in Seattle with family and friends that love him. It's undeniable, though, that he has huge potential to be The Bachelor, so fans will have to wait and see what he (and producers) have in store.