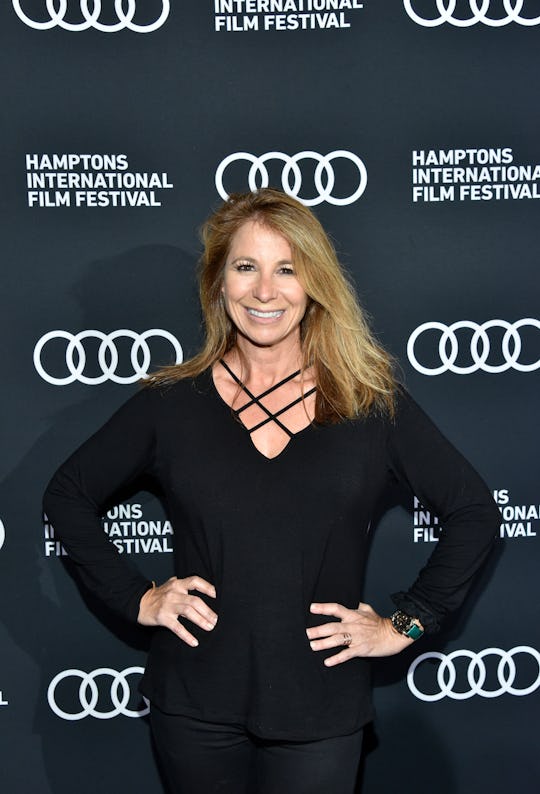 Eugene Gologursky/Getty Images Entertainment/Getty Images
The Question Of Jill Zarin's Return To 'RHONY' Hangs In The Air
For a long time, Jill Zarin was as synonymous with Real Housewives of New York as Andy Cohen. She was the self-appointed matriarch of the RHONY clan and the Upper East Side fabric empress ruled there happily for the show's first four seasons. Then, after a bitter feud with fellow cast member and surrogate daughter of sorts, Bethenny Frankel, Jill left the show in 2011. Given her appearances in the past two seasons, though, fans are wondering: will Jill Zarin return to RHONY?
She made a brief but cordial appearance during Luann and Tom's pre-wedding dinner in Season 9 and was credited as a "guest" that season. Jill also returns to the show in Season 10 for the heartbreaking funeral of her late husband, Bobby, which was attended by current cast members Dorinda Medley, Ramona Singer, Sonja Morgan, and Bethenny Frankel. Bravo cameras follow the Housewives as they make their way to the service and even capture an emotional exchange between Jill and her former nemesis, Bethenny.
It's possible that this could be setting Jill up for a return to the show as a main cast member, especially if she and Bethenny have patched things up and are in a good place again. It might be good for the recent widow to rejoin the show and it's built-in support network of other cast members, production staff, and the robust fanbase while she grieves. On the other hand, the drama and turmoil frequently churning on the series could be stressful or destabilizing for her, and we definitely wouldn't want that for Jill.
Ultimately, it seems like Bravo is handling the funeral with extreme respect and delicacy. While it could be seen as predatory to reintroduce Jill just so RHONY viewers can voyeuristically tune into her husband's funeral, the preview of the episode assumes a tone of commemoration and remembrance more than anything. It really seems like the episode will be dedicated to Bobby's memory and the good times we saw Jill and Bobby have throughout her time on the show. We've seen other cast members in the Real Housewives franchise go through family deaths before (although never the death of a spouse) and the network has generally been very respectful of the grieving process. As for the circumstances of Jill's reintroduction, should there be one, she likely wouldn't have an entirely drama-free season. That's just the nature of the show.
Another possible obstacle to Jill's return is the fact that she, herself, admitted needing to get away from New York. Back in February, after Bobby's death, she reportedly told People that she was contemplating a move to Florida where she has residences in Miami and Boca Raton. Said Jill:
"I need some time alone without the pressure of a fast pace right now. I need to slow down and follow my heart. That's what Bobby would want for me. Playing tennis and golf, being with my parents and very close friends is what brings me the most happiness right now. One day at a time...It's hard for me to be alone right now and I need to be with close friends and family."
Meanwhile, according to a Page Six report, Bravo continues to have Jill shoot cameo appearances on Real Housewives of New York, but apparently doesn't have any plans to extend a contract to make her a regular cast member again. Friends seem to think this is exploitative, with one source reportedly saying, "Jill doesn't want to be a full-time member of the cast — she's still dealing with losing Bobby. But the show means a lot to her, and it would be nice if they asked her to come back."
It's obviously a delicate situation, but hopefully Jill and the show can come to an agreement that feels appropriate during this difficult time.