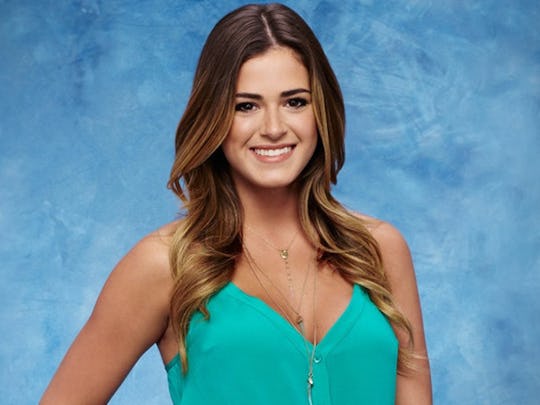 ABC
Will JoJo Be The Next Bachelorette? Her Chances Are Looking Pretty Good
Before this season of The Bachelor even began, there was speculation about which of the women vying for Ben Higgins' heart would be the next Bachelorette. There are a number of spoilers being passed around Bachelor Nation, leaving fans to wonder will JoJo be the next Bachelorette? Considering what we know so far, it's highly possible.
Often it's one of the final contestants that moves on to be the next season's Bachelorette because it has to be someone that the audience has gotten to know and love and has had time to watch. But, it's also rare that a runner up will get picked because there is such a short amount of time between the final Bachelor rose ceremony in March and the start of ABC's The Bachelorette. It would be a quick turnaround. That would suggest, then, that they would choose someone in the final four, but not the final two. The king of spoilers Reality Steve has predicted that Ben gives Lauren his final rose, which leaves three women eligible for the role of the season 11 Bachelorette: JoJo Fletcher, Caila Quinn, and Amanda Stanton.
Reality Steve's prediction was that Jolene, or "JoJo" Fletcher would make a great Bachelorette. According to WetPaint, JoJo owns her own real estate development company down in Texas, which makes her a great choice because, as her own boss, she would have more flexibility and time to leave her life once again to star on another show.
If JoJo isn't selected as the next Bachelorette, fans are saying it may be Ohio gal Caila Quinn or Orange County lifestyle blogger Amanda Stanton. While little is known about Quinn at this point fans are not too taken with her "drama queen" attitude, but apparently that has not dissuaded Higgins from keeping her in the running. Rumor has it that she even makes it to the overnight dates with him.
It's hard to say anything for sure given all this speculation, and it will be several months before fans find out who will become the next Bachelorette. Come mid-March, Ben Higgins' season of The Bachelor will come to an end and there will be even more speculation about which of his admirers will be chosen to have another chance at love (with someone else, of course). There will always be crowd favorites, but the show has been remarkably good at choosing Bachelorettes who are well-loved, interesting, and, of course, a bit dramatic. This is television after all! All fans can do now is wait, and watch The Bachelor on ABC.