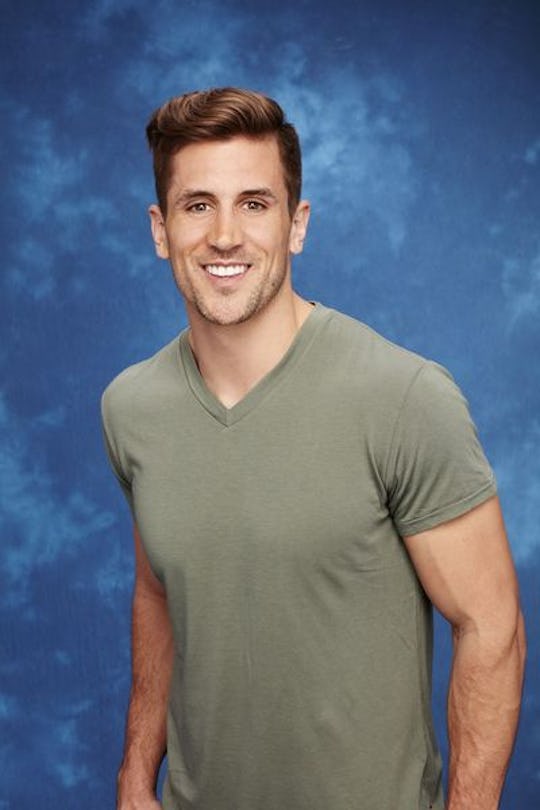 Craig Sjodin/ABC
Will Jordan Rodgers End Up With JoJo On 'The Bachelorette'? Here's Why He Could Win
Despite the fact that the new season of The Bachelorette has yet to begin, certain contestants are already setting themselves apart as frontrunners in the competition. Jordan Rodgers knows what it's like to be in the public eye thanks to his brother, athlete Aaron Rodgers, and because he was a pro footballer in his own right. It seems like he's one to watch, and rumor has it he and JoJo clicked right away. Even if fans don't know yet who JoJo will pick, it still seems like Jordan might have a great chance at winning JoJo's heart. Considering it sounds like he may have a real shot, let's take a look at 6 reasons Jordan will end up with JoJo on The Bachelorette.
Trying to guess how a relationship might go isn't a hard and fast science, nor am I personally a psychic, but gossip can provide some potential clues when it comes to JoJo and Jordan's relationship. A "source" told Us Weekly that they were "really hitting it off," and Jordan and JoJo were allegedly spotted being very affectionate on one of their dates. While it might not mean anything concrete, Jordan is getting a lot of pre-show attention – and that bodes well for his chances. So, here's why Jordan's time on the show might just result in him winning.
Jordan's Hollywood Connections
It might be cynical, but this is reality TV first and foremost, and a compelling story is just as important (if not more so) than genuine connection. Jordan definitely plays well for TV: he's got the connections through his brother, and he'll probably know how to handle himself for the cameras. That gives him an edge. Plus, if he makes it all the way to home visits and they get Aaron Rodgers and Olivia Munn to make an appearance, do you think ABC would pass that up?
He's A Reality TV Fan
As an admitted fan of reality television, Jordan gets the process. He knows how it works, and that might enable him to play the show a little bit better than the other guys.
They Might Have Kissed The First Night
Those pesky rumors are at it again. Show creator Mike Fleiss has dropped a detail or two on Twitter, such as the fact that JoJo shared a kiss with someone on the very first night. There's no guarantee that she kissed Jordan, but until the premiere airs, there's no guarantee she didn't, either.
They Might Have a Texas Connection
While Jordan doesn't share JoJo's home state of Texas (he hails from California), his dad is from the Lone Star State, which could give the two an added bond. OK, this one might be a reach, but you never know!
They Love Wedding Crashers
Both of their respective Bachelorette and Bachelor biographies list Wedding Crashers as a favorite movie. It may not be a lot to go on, but hey — it's one thing they've got.
And Then There's This
The couple that cryogenically freezes together stays together.