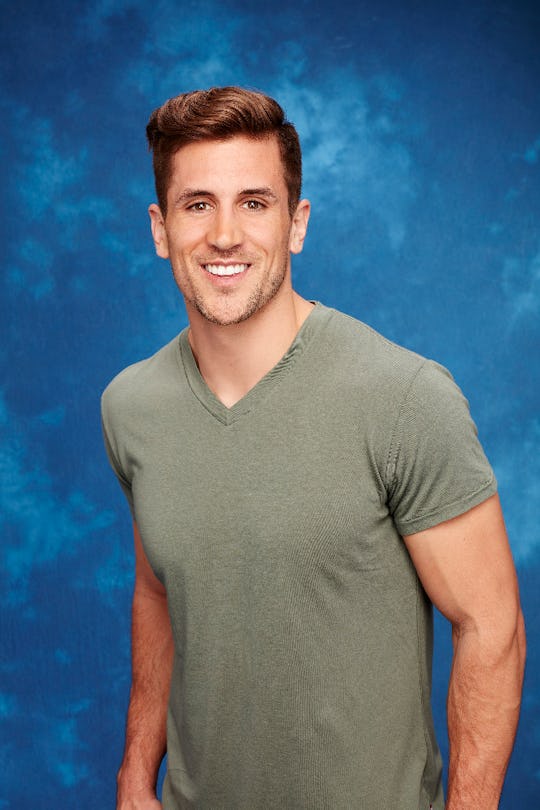 Craig Sjodin/ABC
Will Jordan Win 'The Bachelorette'? He's A Definite Frontrunner
We're four weeks into the season, and it's become pretty obvious that Jordan Rodgers is the frontrunner on The Bachelorette, in the race for JoJo Fletcher's heart. The handsome former professional football quarterback won the first impression rose after JoJo immediately bonded with him, and our girl has repeatedly mentioned how comfortable she is in their burgeoning relationship. Plus, their chemistry? Off the charts.
For some fans, though, the show almost seems complete. The two have such chemistry that you have to wonder: Is this Jordan's game to lose? He is a frontrunner who doesn't seem to have any close competition. It could lead to the show being rather unsurprising moving forward, or maybe a dark horse will come out from behind and win JoJo's heart.
Unlike some of the other contestants, Jordan is very much an open book on his social media accounts. His Instagram, in particular, is a great window into the essence of all that is Jordan Rodgers and basically proves that he's the guy who's going to win JoJo's heart. We just have to wait a few weeks for the series finale to take place, and it will be a done deal. Here are a few reasons why Jordan is definitely the one for her.
He's Athletic
Jordan is a former college and professional athlete, but there's nothing "former" about that bod. He's remained in great shape even after his professional sports career ended, as evidenced by his social media and how well he did during the group football activity. The fact that there even was a group football challenge to begin with makes it clear that physical fitness and athletic prowess are important to JoJo.
He's Funny
Jordan seems like a total goofball, based on his Instagram. It's filled with pics of Jordan goofing around and dressing up in hilarious costumes with friends and family.
He's Family-Oriented
We all know that Jordan is close with his brother, Green Bay Packers quarterback Aaron Rodgers, but his social media activity also confirms that he spends plenty of quality time with his father and his other brother, Luke.
She's Super Attracted To Him
Can you blame her? I mean, look at the guy. That face is model-pretty. Early on in the season, JoJo confessed that she felt an "immediate connection" with Jordan and even worried that it was too good to be true. But that connection overrode any trepidation, in the end – JoJo shared one of the first kisses (and by far the steamiest) of the season with him. And what a kiss it was!
He Has Great Hair
That lift. That body. Jordan's hair is perfectly coiffed to frame that face and somehow always looks good, even amidst group football challenges and scuba diving dates.
It's rare to see such a quick connection between two people on a Bachelor/ette season, so for all these reasons I'm betting on Jordan to take it all the way and end up with JoJo on the last episode of this season of The Bachelorette.