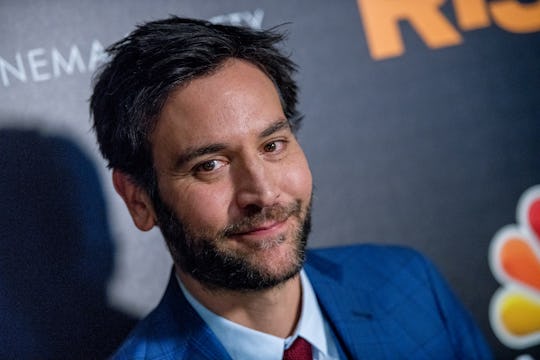 Roy Rochlin/Getty Images Entertainment/Getty Images
Josh Radnor's 'Grey's Anatomy' Stint Is Probably Over — Here's Why
Season 15 of Grey's Anatomy may as well be subtitled "How Meredith Got Her Groove Back," as the romantically embattled Meredith Grey searches for a new, meaningful relationship. After being tragically widowed — on top of 15 years of literal non-stop trauma — Meredith was understandably uninterested in love. But this season finds her paired up with a matchmaker to at least try giving it a shot. Her first blind date was with a cute charmer named Jon, but will Josh Radnor be back on Grey's Anatomy? It doesn't seem likely and there are a few good reasons why.
First of all, as an alum of How I Met Your Mother, Radnor is a pretty high-profile guest star — the kind that one-off stunt casting is made of. It seems unlikely that he'd stick around for more than one episode, but less than a series regular role. Then, there's the fact that his character Jon wasn't a romantic match for Meredith. Although they had a spectacular date with hours-long conversation, lots of flirting, and a clear mutual interest, the pair eventually uncovered one glaring incompatibility: Jon thinks single moms are desperate daters. Next!
It was a total bummer, but Meredith learned some important lessons along the way: great dudes are still out there! She can still have fun on dates! Getting dressed up and having adult conversation with cute strangers is still fun! And, of course, even the most promising sparks snuff out sometimes, but that doesn't mean all dating is hopeless forever.
In press leading up to the season premiere, showrunner Krista Vernoff made clear that Season 15 was going to find Meredith playing the field and dating like an adult for the first time in her life.
"I was really interested in seeing someone as beautiful and smart and funny and complex as Meredith actually have to put herself out there," Vernoff said in an interview with TVLine. "It's something that somehow we've never really seen in 15 seasons of this show."
And that's true! The pilot literally opened on Meredith in bed with Derek and fans have watched their relationship develop ever since, until his untimely death. There were a couple of flings along the way — while Derek was sorting things out with Addison, and later, Meredith's widow rebound with Riggs. But Meredith has never intentionally made herself emotionally available for dating until now.
Vernoff told The Hollywood Reporter earlier this month:
Now, she's really single, she's past the intense, initial grief...She's agreeing with Cece [Caroline Clay], the matchmaker, that there is no cap on happiness. That she can be happy with her career and her kids but having someone to share it all with might be really nice. And that means putting herself out there in a whole new way. Actually seeking love. That's brand-new. And Ellen Pompeo is showing colors this season that I've just never seen from her before, which is seriously impressive after 15 seasons of playing the same character!
So while Radnor did get to teach Meredith an important lesson in love, fans probably won't be seeing much more of him this season.