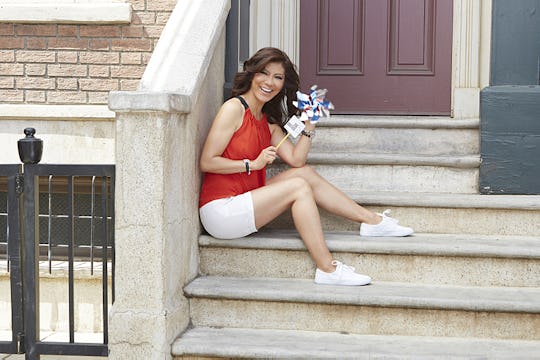 Will Julie Chen Host 'Big Brother: Over The Top'? What Would It Be Without Her?
Although Big Brother 18 is quickly coming to a close, fans won't have to wait too long for the next season. It was recently announced that Big Brother 19, titled Big Brother: Over the Top, will be airing this fall, exclusively on CBS All Access. The show will air completely online, a departure from previous Big Brother seasons, and everything, including the nomination ceremonies and competitions will occur live for viewers to watch. Despite these changes there will be one consistency with the new season: the host. Julie Chen will return to host Big Brother: Over the Top, which is perfect because the show wouldn't feel the same without her.
Julie Chen has hosted Big Brother since it first debuted back in 2000 and depending on who you ask she kind of makes the show. Between the way she always looks gorgeous in whatever she wears week to week to the way she clearly has her favorites just like we all do. Chen is a key part of Big Brother and it wouldn't Big Brother without her hosting the show, telling us, "But first," every Thursday prior to the live eviction. No matter what Big Brother: Over the Top has in store it'll be nice to see a familiar face on the new season.
Besides Chen, the cast of Big Brother: Over the Top is unknown, however this new season will only run over 10 weeks, making it shorter than the previous seasons. How this will effect the number of houseguests on this season remains to be seen but it's possible there may be less this time around. The very first season of Big Brother began with only 10 houseguests and the number has since increased to a total of 16 houseguests on Big Brother 18. Whether or not there's more or less houseguests the shorter season could be very beneficial. Although Big Brother is great, 90 days has felt a bit too long in the last few seasons, with fans getting bored towards the end. Maybe with the shorter season the excitement will stay all the way to the end.
Thankfully we won't have to wait too long for Big Brother: Over the Top, which will premiere live on CBS All Access on Sept. 28, at 10 p.m. EST.