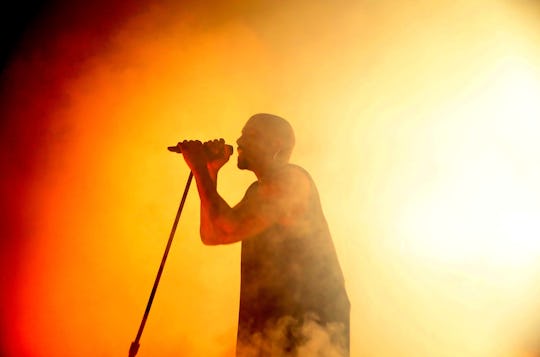 Jonathan Leibson/Getty Images Entertainment/Getty Images
Will Kanye's Next Album Actually Come Out This Summer? He Doesn't Do Deadlines Well
Exciting news, Kayne West fans: It seems the always eccentric rapper is working on a new album! Even though West's seventh album, The Life of Pablo, just dropped— after being delayed more than a year — the rapper took to Twitter Wednesday to promise fans a new album this summer. But since West has a bit of an unreliable record (i.e. the aforementioned The Life of Pablo was originally due out in 2014) one has to wonder: will Kanye West's next album come out this summer... or does "this summer" mean 2018?
The truth is no one really knows and, IMO, I wouldn't hold your breath. So far, the the only mention of this album is one five-word tweet — a tweet which came in the middle of a "tweet storm" in which, according to The Guardian, West attacked the Grammys, opened up about his personal debt, and spoke about everything from mental health to economic freedom. (So yeah. There's all of that.)
However, a summer release is plausible, according to Consequence of Sound, as West left a ton of material off of The Life of Pablo. (Last week, nine tracks — most of which appeared to be unfinished demos — were leaked online, according to Consequence of Sound. The tracks have since been taken down.) Also, if West takes The Life or Pablo route — i.e. the album was released on Feb. 14 but continues to be tweaked, as West still doesn't believe the album is complete — a summer release would seem feasible, according to The Guardian.
The effectiveness of a decision to release it and then continue working on it remains to be seen — especially since many reviewers, including Us Weekly, believe The Life of Pablo isn't so great, and actually leaves a lot to be desired:
West says this is his "gospel album," yet it falls just short of being a religious experience...[and while] Yeezus deserves praise for much of it...as a whole, however, the collection lacks cohesion, and several cuts don't feel entirely fleshed out. It's closer to a haphazardly assembled mixtape than one of the greatest albums of all time.
Back to West's latest announcement: If history does in fact repeat itself, my guess is "this summer" will come and go without a new West album. (I'm guessing this is just Kayne West being, well, Kayne West — i.e ambitious as hell but not entirely effective.) But hey, I've been known to be wrong! And wouldn't we all prefer the Yeezus perfect his pieces than rush them?