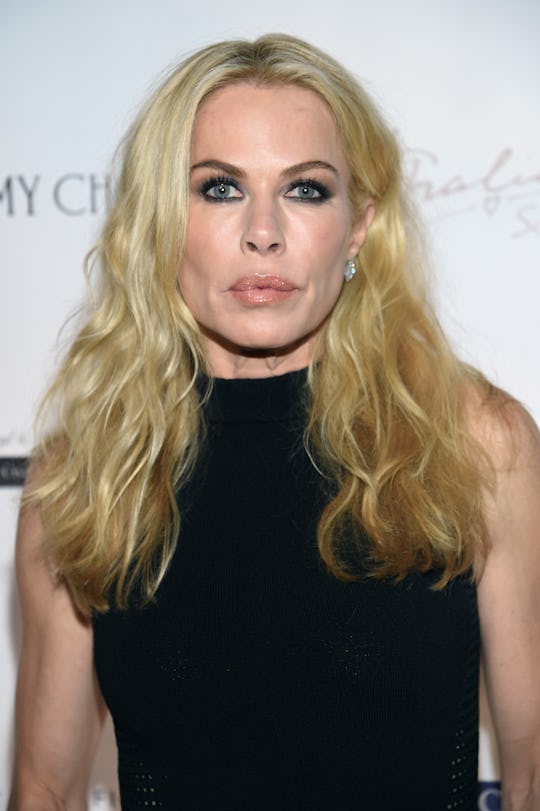 Dimitrios Kambouris/Getty
Will Kathryn Edwards Return To 'Real Housewives Of Beverly Hills'? She's A One Hit Wonder
Housewives come and housewives go. And some Housewives go a little bit sooner than others. So will Kathryn Edwards return to The Real Housewives of Beverly Hills? After just one season, it looks like Kathryn is leaving the show and will not be around to pick fights with anyone throughout Season 7. When she was brought into the cast in Season 6, Kathryn came in strong. Perhaps a little too strong. It always seemed like she was really eager to get her hands dirty and really stir up some controversy, and it's possible she went a little too far, and tried to go after women who are absolute pros at this kind of thing.
One of her biggest moments was when she crossed Faye Resnick, a close friend of Kyle Richards, who wrote a book about the O.J. Simpson trial soon after the events unfolded, and actually mentioned Kathryn by name and painted her in a not-so-flattering light. Kathryn called Faye one of the few people in the world that she "carries a dagger for." Nevertheless, not even a story this juicy (or her hot husband, former NFL player Donnie Edwards) was enough to keep her as one of the main cast members. And it was announced that she would not be returning.
In a statement published in People, Kathryn said of her time on the show, "I walk away from it all with great feelings. I have no regrets at all." She may not have been the most beloved character to ever enter the Housewives fold, but at least she left with her head held high. She continued by saying:
It was definitely an adventure for me. I really am kind of a private person. It really just comes down to the time and what I value the most. I value those times with my husband and our friends. And I really didn't want to miss another year. It's nice to be able to live life.
Fellow Real Housewives of Beverly Hills star Erika Girardi also joined the cast for the first time in Season 6, but she seems to have caught on to the groove of things a little more seamlessly than Kathryn, and has in fact returned for Season 7, for more adventures of Erika Jayne, fabulous hair, and probably a lot more side-eye.
I won't personally miss Kathryn, but maybe she'll be back in a "friend" role like Brandi or Kim. As long as everyone keeps her away from Faye Resnick it should be fine.