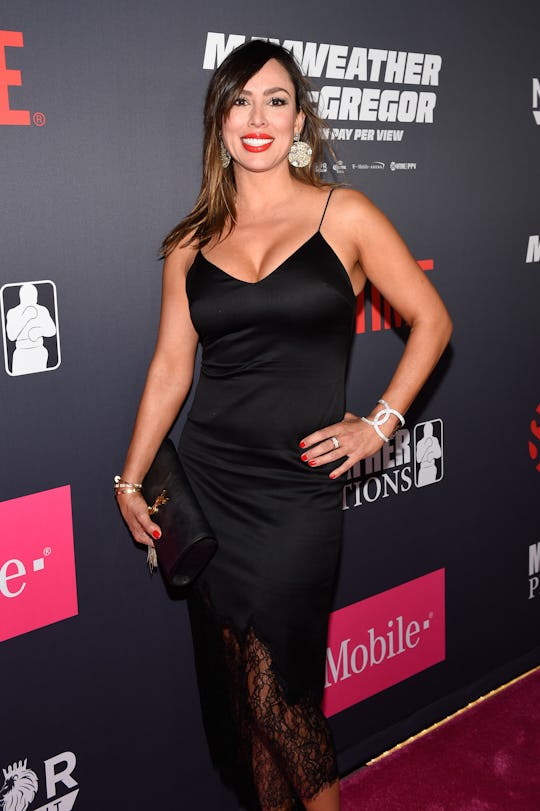 David Becker/Getty Images Entertainment/Getty Images
Kelly Dodd Isn't Going Anywhere, 'RHOC' Fans
Kelly Dodd ended Season 12 of The Real Housewives of Orange County in a very different place from where she started it: though things may have begun with screaming fights in the Quiet Woman, she finished up the year embarking on a new phase in her life and making amends. Kelly has been a controversial cast member, but these days it's hard to imagine the show without her. So will Kelly Dodd return to RHOC Season 13?
There haven't been any announcements about the cast lineup of next season, but that doesn't mean fans should be worried about their favorite Housewives suddenly dropping out of the show. Kelly has been around for a couple of seasons now (she debuted in Season 11) and there's no reason to believe that won't continue. There's no denying that Kelly makes for good TV: she has a penchant for saying whatever is on her mind no matter how incendiary, and that gets her into some serious squabbles with the other women. But Kelly has also apologized for a lot of her bad behavior, which allows her to maintain her friendships with her co-stars. Kelly has covered all her Housewife bases.
However, some things have changed for her lately that might have an effect on her future with the show.
Kelly recently chose to separate from her husband Michael, a decision she first revealed in the Season 12 finale. It would be understandable if Kelly wanted to step back from the limelight in the midst of the divorce since it can be so difficult to deal with. However, it doesn't look like that is the case. Kelly has always been open about the issues with her marriage, so it doesn't seem like she would have a problem being open about the new chapter in her life. Especially because, from the sounds of it, she's happy with how things are going.
Kelly spoke to People about the separation, explaining that while it was hard to adjust to things in some ways, she knew this was ultimately the right decision for her. She didn't want to recreate her parents' unhappy marriage because of how tough that was for her growing up; she didn't want her daughter Jolie to deal with the same situation. "My advice is not to stick it out," she said. "Because I went through that with my family as a child and you see what happens in hindsight. I don't want that for my kids. I want my daughter to see what a healthy, loving relationship really is about."
Now that Kelly is happier (and Jolie is happy that her mom is happy), there's nothing holding her back from returning to RHOC in Season 13. It would be great for fans to see Kelly without all the stress and strain that her relationship troubles were giving her. Kelly has almost left the show before, but not for any reason connected to her personal life. Kelly explained to People that prior to Season 12, she had been certain she wouldn't be back because she didn't want to film alongside Heather Dubrow, who she didn't get along with.
Kelly got along with most of the women in Season 12 despite arguments with Shannon and Meghan. She told People that she "had a great time this season" and there hasn't been any indication on her social media accounts that she's interested in quitting. With all of that in mind, it looks like fans can expect more Kelly in upcoming seasons of RHOC. Anything can change before filming begins, of course, but right now it seems like the audience can rest assured that she'll be back.
heck out Romper's new video series, Romper's Doula Diaries:
Watch full episodes of Romper's Doula Diaries on Facebook Watch.