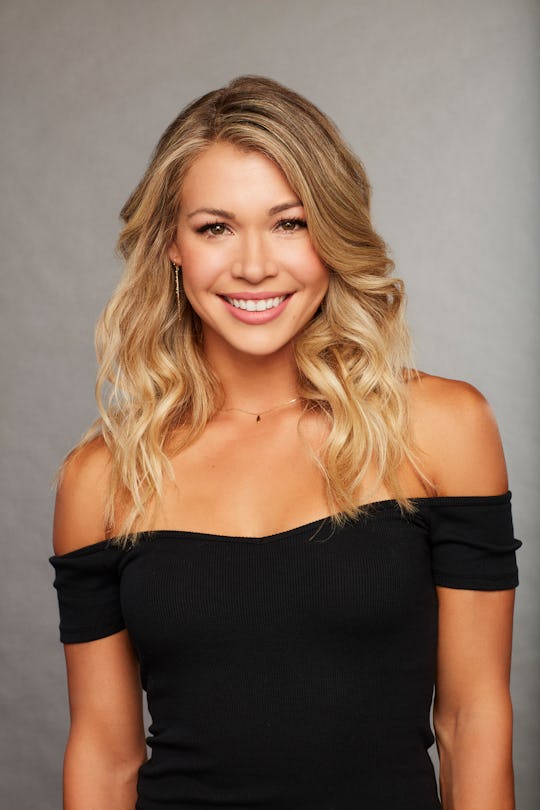 Craig Sjodin/ABC
Fans Are Dying To See More Of Krystal On This 'Bachelor' Franchise Series
Fans waited for weeks for Krystal to be eliminated on The Bachelor, but now that she's gone I think we're all feeling a little empty inside. Is this really it for her on reality TV? Or will Krystal be on Bachelor in Paradise? One can only hope that she will come back to cause trouble once again on some sandy Mexican beaches this summer. Because I can only guess what she'll be like with some of my other favorite competitors.
Every season of The Bachelor has a "villain" because let's be honest, just watching a bunch of people get along and be pleasant to each other doesn't make for the most compelling television. On Arie's season of The Bachelor, that villain was Krystal, known for her baby-soft voice, condescending toasts, and general mean-spiritedness. So naturally I think she would be a great addition to the Bachelor in Paradise cast this summer. Unfortunately the cast has not been announced for the upcoming season, and probably won't be until Arie's season officially wraps up and everybody knows who he wound up with at the end of the show. Unless he didn't end up getting engaged to anyone which is a twist I kind of welcome at this point.
Previous Bachelor and Bachelorette villains have often found their way to Paradise after their season ends. But in the past couple of seasons it has not ended at all well for them. Last year, Corinne Olympios, who was the villain on Nick Viall's season, went to Paradise but became immediately embroiled in one of the largest scandals in reality TV history. Production was halted amidst allegations of sexual misconduct against fellow "villain" DeMario Jackson. Investigations revealed that no sexual assault or misconduct actually happened and Olympios walked back her statements alleging that she was a "victim" and now says that she bears Jackson no ill-will. But neither contestant returned to the show.
Another villain who made it to Paradise but only stayed for a short while was Chad Johnson, the Bachelorette contestant most likely to start a bar brawl but at an Equinox in the middle of the afternoon. He was the guy on JoJo Fletcher's season best known for eating a sweet potato like an apple and also the violent threats. Well his first day in Paradise he got completely wasted, made out with Lace in the hot tub, then called her a b***h, threatened to murder everyone there, called Sarah, who was born with only the upper part of her arm "a one-armed b***h," and told her to "keep sucking that d**k." Chad then pooped his pants and passed out, pants-less, and was kicked out of Paradise.
Now, I don't think that Krystal would cause this much uproar if she was to go on Bachelor in Paradise, but it would definitely be something to see. I'd imagine she'd spend most of the time criticizing the other women's bikinis and sabotaging their dates, which is all I really want from a Bachelor in Paradise villain. I doubt that Krystal is really as insufferable as she appears on the show, but all TV shows need conflict, reality or not. For this reason every season of The Bachelor has that one contestant everybody loves to hate.
A considerably more light-hearted off-shoot of the original Bachelor series, Bachelor in Paradise could benefit from some well-edited villainy. And that is why I really do hope that Krystal shows up in Paradise. Say what you will about her "other girls are just jealous" comments or her breathy voice — Krystal is good TV.
Check out Romper's new video series, Romper's Doula Diaries:
Watch full episodes of Romper's Doula Diaries on Facebook Watch.